Selected points of this article
hide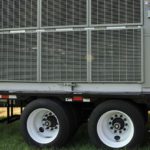 Alpha Energy Solutions can help you acquire Kentucky mobile cooling equipment. Searching for the best equipment can present some unique challenges for commercial establishments; however, we can help. Allow Alpha Energy Solutions to supply your cooling equipment while narrowing down the wide scope of products available from the world's most well-known brands in HVAC.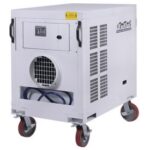 We work with the leading manufacturer brands. Through a wide distributor network, we are pleased to offer our clients a great selection. Moreover, as an established service provider, we work with Kentucky mobile cooling units of all sizes.
Regardless of your application, we can supply equipment that is ideal for your unique situation.  Not only can our clients expect selection and service from Alpha Energy Solutions but the highest quality of the equipment that is around. Your cooling requirements should not be left to the unknown. Trust Alpha Energy Solutions as your source for commercial and industrial cooling requirements.
Short-term Kentucky Mobile Cooling Applications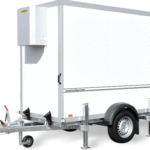 Kentucky Mobile cooling applications do vary, and there is no one-size-fits-all solution for cooling projects. Allow us to reduce the headaches involved with choosing the right equipment based on your specifications. How your system will be used will influence which systems provide the best fit. Because you'll have access to options, you can be certain that an equipment solution is ideal for you. Whether you need cooling for an outdoor event, emergency, or a temporary work project, Alpha Energy Solutions is your premier source.
If you are in the market for Kentucky mobile cooling equipment, helping to narrow down your options may be guided by your specific application and your cost budget, placement, and maintenance needs. Maintenance requirements may vary depending on the type of system you have installed and how long you plan on having it in place. Regardless, you can feel confident knowing that Alpha Energy Solutions can service cooling equipment used on a short-term basis.
Contact Alpha Energy Solutions to learn about our Kentucky mobile cooling solutions, service, and maintenance options.
Alpha Energy Solutions
7200 Distribution Drive
United States (US)
Opening Hours
| | |
| --- | --- |
| Monday | Open 24 hours |
| Tuesday | Open 24 hours |
| Wednesday | Open 24 hours |
| Thursday | Open 24 hours |
| Friday | Open 24 hours |
| Saturday | Open 24 hours |
| Sunday | Open 24 hours |