Selected points of this article
hide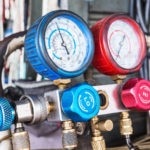 HVAC equipment within commercial facilities must respond well to heavy demand. Often continuous use will lead to wear and
Commercial HVAC parts will provide a helpful solution to get machines running smoothly. Large profit centers such as industrial facilities or commercial buildings rely heavily on HVAC equipment to maintain comfort, safety, and productivity year-round.
Climate control does not end with the installation of a unit and the push of a button. In large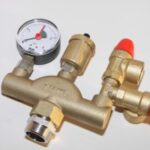 facilities, climate control is a serious aspect that requires constant monitoring by an experienced individual or team. Alpha Energy Solutions is a capable service provider with expertise. Moreover, we specialize in Commercial HVAC parts for commercial systems.
Systems of all sizes, at one point or another, will require Commercial HVAC Parts. Parts not only extend the life-cycle of your system, but they can help to either maintain or improve its performance over time. An HVAC is a huge investment for a business or organization, so it only makes sense that you should expect the most out of it for the longest amount of time possible.
Finding Commercial HVAC Parts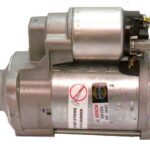 Searching for Commercial HVAC parts online can be a rather daunting task simply because there are so many suppliers offering like or equal products. When you are running a specific system, off-market parts are not always the best route. At Alpha Energy Solutions, we deal with all of the major manufacturer brands. When it comes to an investment such as your HVAC system, you should stick to the brand names you trust. As a reliable source for parts, you can trust that Alpha Energy Solutions can deliver a wide selection of parts.
Not all parts requirements are urgent. Some parts' needs may arise due to regular maintenance. We offer Preventative Maintenance Programs for HVAC systems, enabling you to monitor your equipment and circumvent issues with greater ease. Ask about how our Preventative Maintenance Programs can help your operation. Contact us.
Alpha Energy Solutions
7200 Distribution Drive
United States (US)
Opening Hours
| | |
| --- | --- |
| Monday | Open 24 hours |
| Tuesday | Open 24 hours |
| Wednesday | Open 24 hours |
| Thursday | Open 24 hours |
| Friday | Open 24 hours |
| Saturday | Open 24 hours |
| Sunday | Open 24 hours |