Selected points of this article
hide
Find Industrial Chiller Rentals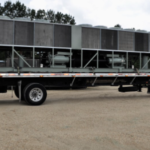 Industrial Chiller rentals provide a helpful solution for temporary cooling requirements. As a convenient investment for your operation, a rented chiller is a cost-effective way to meet your cooling needs while delivering efficient performance. Applicable across several different industries, chillers can help you keep your project running smoothly without the hassle.
Consider Alpha Energy Solutions as your source for Industrial chiller rentals. We are experts in the field and can help you locate equipment that will deliver the best results. Based on your requirements, we can help you navigate the wide selection of chillers available from top manufacturers. Chillers are complicated machines, and working with an expert is always recommended.
Our technicians have over 2,000 years of experience in the field. In fact, we handle units of all sizes. Also, we deal with all of the major manufacturer brands. As a result, we can offer a quality, selection. Contact Alpha Energy Solutions to learn more about Industrial chiller rentals and how we can help you procure the equipment that you need from the best names in HVAC.
Industrial Chiller Rentals Service Support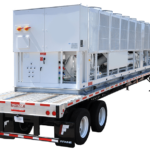 Although Industrial chiller rentals are a cost-effective solution for temporary cooling needs, you do not have to forego service. In fact, regardless of how long you may use your equipment, it may be necessary to have service to keep it performing well.  Maintenance is essential for HVAC equipment as it allows users to get the most out of energy and performance while still leaving less of a carbon footprint.
Alpha Energy Solutions is capable of delivering not only quality and brand selection but quality service as well. As a specialist in chillers, we can address service needs as they arise. Our technicians are on-call 24/7 to respond to service calls.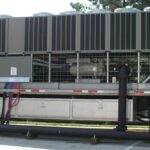 Should your systems need repair, we also have access to parts through our distributor network. We can help you acquire parts quickly so that technicians can repair your machines. Though you can rely on your chiller for the highest performance level, maintenance may be required periodically to ensure there is little to no interruption.
Ask about our Preventative Maintenance Programs, which may be an ideal option for your rental equipment through Alpha Energy Solutions.
Alpha Energy Solutions
7200 Distribution Drive
United States (US)
Opening Hours
| | |
| --- | --- |
| Monday | Open 24 hours |
| Tuesday | Open 24 hours |
| Wednesday | Open 24 hours |
| Thursday | Open 24 hours |
| Friday | Open 24 hours |
| Saturday | Open 24 hours |
| Sunday | Open 24 hours |