Selected points of this article
hide
Sourcing Industrial & Commercial HVAC Parts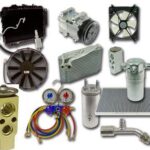 Finding industrial & commercial HVAC parts for commercial and industrial equipment requires some legwork, but it shouldn't cause a headache or take an unnecessary amount of time. When you work with an experienced supplier such as Alpha Energy Solutions, you can trust that you will procure the exact parts you require from reputable brands.
Regardless of what types of industrial & commercial HVAC parts you need, Alpha Energy Solutions can offer a wide selection. We work with a large distributor network and, as a result, can provide popular brands, the best in heating, ventilation, air, and cooling equipment.
Industrial & Commercial HVAC Parts Equipment
Some of the industrial & commercial HVAC parts that you may require include hoses, fittings, replacement parts, thermostats, electrical components, compressors, and filters, for example. We can deliver them from all top manufacturing brands and units of all sizes among the vast selection of parts available. We deal with large and small industrial and commercial facilities, so there really is no job that is too big for Alpha Energy Solutions.
You never know when you might require parts for a large commercial HVAC unit; however, having an available source around the clock is helpful. Of course, you want to find products that meet your specifications. Hence, it is a good idea to get familiar with your existing machinery and verify all model numbers and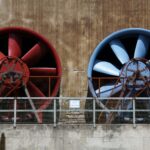 nomenclature. Working with an expert technician can help you determine which components your system will accommodate.
Some recommendations for dealing with HVAC suppliers include working with local providers and comparing lead times. There is no reason why needed repairs or maintenance should be delayed due to the lack of parts availability. Always work with authorized dealers and distributors that have access to the most up-to-date manufacturer inventory. When in doubt, contact us. Alpha Energy Solutions has technicians on-call 24/7 to handle your requests.
Alpha Energy Solutions
7200 Distribution Drive
United States (US)
Opening Hours
| | |
| --- | --- |
| Monday | Open 24 hours |
| Tuesday | Open 24 hours |
| Wednesday | Open 24 hours |
| Thursday | Open 24 hours |
| Friday | Open 24 hours |
| Saturday | Open 24 hours |
| Sunday | Open 24 hours |