Selected points of this article
hide

Alpha Energy Solutions specializes in Louisville hot water jetter cleaning for commercial and industrial sewer systems. We understand that sewers may become clogged due to heavy use and build-up. There are numerous sources in large buildings where debris may slip through grates and enter the sewer system. If sewer lines are not cleaned regularly, clogs are inevitable. We are capable of delivering a custom solution to keeping your lines clear with a highly-effective method known as water jetter cleaning. The Louisville hot water jetter gets the job done no matter how large or small your clog is. Compared to earlier unclogging drains, the Louisville hot water jetter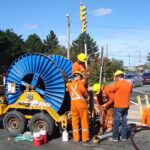 machine takes far less time to complete a job.
Choose Alpha Energy Solutions as your resource for water jetter cleaning. Our technicians are on-call 24/7 throughout the year to handle your service calls. Consider our technicians as experts with plenty of field experience. We can not only service your sewer lines, but we can help you maintain your system. Keeping the flow of water through your sewer system will push waste away from your building. Moreover, your sewer lines will have less erosion with adequate care.
Louisville Hot Water Jetter for Clogs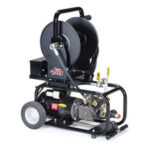 Standard house cleaners are not recommended for use in commercial and industrial facilities for unclogging sewer lines. The products may not be effective and perhaps may cause some damage to the lines. It is always best to have a professional technician evaluate your situation and make recommendations accordingly.
The great point about the water jetter is that the machine is flexible. We are capable of cleaning drains of different sizes. The Louisville hot water jetter will not only save time but money as well. The equipment uses less energy while also enabling your plumbing system to be restored without delay. Contact us to learn more about sewer cleaning for commercial and industrial buildings with the water jetter through Alpha Energy Solutions.
Alpha Energy Solutions
7200 Distribution Drive
United States (US)
Opening Hours
| | |
| --- | --- |
| Monday | Open 24 hours |
| Tuesday | Open 24 hours |
| Wednesday | Open 24 hours |
| Thursday | Open 24 hours |
| Friday | Open 24 hours |
| Saturday | Open 24 hours |
| Sunday | Open 24 hours |