Selected points of this article
hide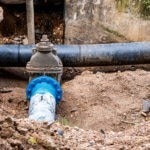 Alpha Energy Solutions will help address the clogging issue with Commercial Sewer Cleaning. Hot water jet washing is the procedure we use to remove dirt from sewers. We can clean up blocked drains with a wave of water.
Plumbing problems are not uncommon in commercial installations. Unfortunately, clogged sewage pipes can lead to serious safety problems. Also, many different objects are responsible for clogging a building. The fact is that particles can contribute to serious blockages that later lead to reflux and overflow. The materials that typically clog a sewer pipe are also related to the area where clogs occur. In public toilets, people can clog the toilets with non-flushable material. 
Commercial sewer cleaning addresses the challenges faced by companies from all sectors and many different industries. Over time, the materials build up until the waste can no longer flow outside a plant into the correct containers. Pipes can only withstand so much pressure before waste enters public spaces.
Furthermore, flooding can pose serious health risks to the occupants of a building. Moisture can cause mold and bad smells. Cleaning up after an overflow can also be expensive. When a sewer overflows, a building can be damaged by water, which is expensive to repair. Preventing blockages from the outset is the best way to avoid the fallout from a burst pipe or major overflow. 
Commercial Sewer Cleaning Device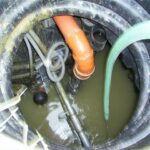 Many tools are used to remove clogs from pipes. Methods for removing dirt have certainly improved with the advances in sanitation technology. Our service technicians use a hot water jetter to eliminate blockages in commercial sewage pipes. You may know snake tubes, degreasers, or chemicals. The cleaning of hot water jetters, on the other hand, is considered to be more effective than conventional Commercial sewer cleaning methods. 
Because the system uses a lot of water, debris can be easily chiseled out of sewer pipes. The method for cleaning the lines is very detailed and, above all, comprehensive. It is common to extract waste via a sewer line, but a plant should run smoothly.
Successful Commercial Pipe Cleaning
Alpha Energy Solutions is a powerful service provider trusted by companies in the maintenance of sewer pipes. The hot water jet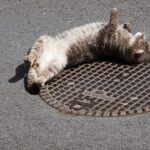 method takes less time and is incredibly effective in removing dirt. We can help ensure that your lines flow freely as the hot water jetter can be applied regularly. Although the cleaning method works excellently, in most cases, it can be used to reduce larger backups. 
Our service technicians are available 24 hours a day, 7 days a week, to answer service calls for commercial sanitation problems. Save time and skip out on outdated Commercial sewer cleaning methods. Trust a leader in the industry. Allow us to service your system with our professional capabilities.
Contact us to find out about the Commercial sewer cleaning commercial services with Alpha Energy Solutions.
Alpha Energy Solutions
7200 Distribution Drive
United States (US)
Opening Hours
| | |
| --- | --- |
| Monday | Open 24 hours |
| Tuesday | Open 24 hours |
| Wednesday | Open 24 hours |
| Thursday | Open 24 hours |
| Friday | Open 24 hours |
| Saturday | Open 24 hours |
| Sunday | Open 24 hours |