Selected points of this article
hide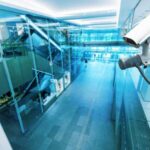 Security in any facility is a critical aspect of running a business. Integrated systems Louisville helps to improve the role of security in keeping a facility safe from potential threats. The appeal of systems integration for companies rests within its ability to manage security applications efficiently.
Alpha Energy Solutions is a provider of integrated systems Louisville for commercial facilities. We can help you streamline systems management in your building or organization through multiple applications' advanced development. Among the benefits that systems integration offers are flexible use, easier training, and smoother implementation. Businesses of all different sizes can better grasp security by updating systems to incorporate the latest technology.
Integrated Systems Louisville-Applications Applied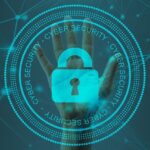 Applying integrated systems Louisville, Alpha Energy Solutions allows businesses to process vital information faster. Having the ability to acquire pertinent data can have a major impact on keeping a building safe. Not only is system integration important for facilities but also for any and everything within those facilities as well.
Areas within an organization that may be at risk for potential breach include production areas, finance sectors, and secret facilities. Threats may present themselves in the form of a person or a digital application that steals information. Regardless of what type of breach your organization is at risk for, security requires a multidisciplinary approach. Alpha Energy Solutions can help you achieve your goals while protecting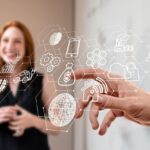 your business.
Firming up security walls is a significant step for businesses that may already have systems in place. Just as criminals improve their methods, security systems must work hard to keep up with changing climates. Recognizing the need for better systems does not mean that you have to do away with traditional surveillance methods. Integrated systems can take the best of both worlds by bringing together traditional measures and the latest advances to move your security protocol forward.
Contact Alpha Energy Solutions to learn more about improving your security systems using the latest technology.
Alpha Energy Solutions
7200 Distribution Drive
United States (US)
Opening Hours
| | |
| --- | --- |
| Monday | Open 24 hours |
| Tuesday | Open 24 hours |
| Wednesday | Open 24 hours |
| Thursday | Open 24 hours |
| Friday | Open 24 hours |
| Saturday | Open 24 hours |
| Sunday | Open 24 hours |