Selected points of this article
hide
Commercial Air-Conditioning Rentals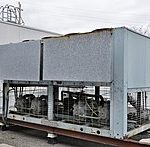 Alpha Energy Solutions is a capable company that can guide you in your search for Commercial air-conditioning rentals. As a reputable service and equipment supplier provider, you can depend on us to meet your specifications for short-term cooling requirements in commercial and industrial settings.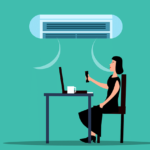 We are experts with over 2,000 years of field experience. In fact, we are familiar with all of the top brands that you may recognize in the realm of HVAC. As a result, we can deal with units of all sizes and various capacities. Whether you need Commercial air-conditioning rentals for a temporary shelter or industrial worksite, there is a workable solution available for you.
Alpha Energy Solutions is a knowledgeable resource in Commercial air-conditioning rentals for all applications. Searching online may provide a vast selection of items available. However, no two equipment providers will deliver the same result. With Alpha Energy Solutions, you can feel confident knowing that your choice of equipment will be backed by the selection, quality, and service.
Servicing Commercial Air-Conditioning Rentals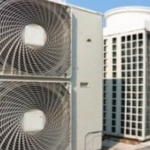 Rental equipment is dependable and will help you achieve your climate control goals with ease. Your units may need service from time to time to ensure that they are running properly. Most importantly, your machinery should make efficient use of energy. Saving energy usage and reducing your carbon imprint will offer many benefits for your business. Both commercial and industrial establishments should have HVAC equipment serviced even if used to fill a short-term need.
Although technicians at Alpha Energy Solutions are available 24-7 for service calls, you can elect to apply a Preventative Maintenance Program to your rental equipment. Maintenance programs help you to monitor the performance of your machines while preventing costly issues before they arise.
Alpha Energy Solutions
7200 Distribution Drive
United States (US)
Opening Hours
| | |
| --- | --- |
| Monday | Open 24 hours |
| Tuesday | Open 24 hours |
| Wednesday | Open 24 hours |
| Thursday | Open 24 hours |
| Friday | Open 24 hours |
| Saturday | Open 24 hours |
| Sunday | Open 24 hours |