Selected points of this article
hide
Top Louisville Boiler Repair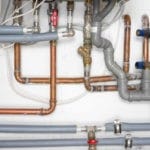 Louisville Boiler repair problems can be solved with a technician from Alpha Energy Solutions. Fully operational boilers are critical in commercial buildings. When a system is not functioning properly, a technician can help to diagnose the issue and make recommendations. When it comes to managing a large system such as a commercial boiler, rely on reputable services and brands that you can trust.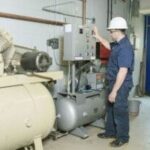 Alpha Energy Solutions is capable. As an expert in HVAC, we also specialize in Louisville boiler repair. In addition to commercial systems, we also work with industrial boilers. Delivering over 2,000 years of experience in the field combined to our clients, there is no job too small or large for the technicians at Alpha Energy Solutions. We have a deep understanding of how commercial systems function. We can offer custom solutions to your toughest problems.
Commercial Louisville boiler repair is far more complicated than you might anticipate which is why you should consult a technician before attempting any adjustments on your own. While levels of expertise may vary in your establishment, you will feel confident knowing that our technicians are fully capable of handling your situation, no matter how seemingly complicated.
Louisville Boiler Repair Troubleshooting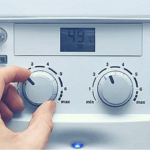 Troubleshooting repair issues on a commercial or industrial system may prove challenging to a novice however, our technicians deal with all of the major manufacturer brands. We handle large and small capacity units so when in doubt, contact us as your premier resource for heating issues. While trying to fix boilers may seem to be a cost-effective option, choosing the wrong parts or not attaching fittings correctly may lead to additional issues that call for repair. Reduce the chance of wasted energy, lost funds, and potential safety issues by trusting the care of your system to Alpha Energy Solutions.
Reach out to Alpha Energy Solutions to learn more about how we can help you with your boiler and any repair problems.
Alpha Energy Solutions
7200 Distribution Drive
United States (US)
Opening Hours
| | |
| --- | --- |
| Monday | Open 24 hours |
| Tuesday | Open 24 hours |
| Wednesday | Open 24 hours |
| Thursday | Open 24 hours |
| Friday | Open 24 hours |
| Saturday | Open 24 hours |
| Sunday | Open 24 hours |