Selected points of this article
hide
Sewer Cleaning Louisville Specialist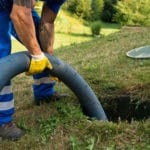 Alpha Energy Solutions is a reliable source for reputable commercial sewer Louisville cleaning in Louisville. We specialize in commercial services for sewers that may need cleaning as part of a regular maintenance routine or in more urgent situations. Clogged sewer lines can be a costly event for facilities looking to maintain a reasonable budget. The best way to reduce expensive repairs is to prevent clogs whenever possible. Alpha Energy Solutions can help facilities stay on top of sewer lines by keeping them clear from blockages.
Commercial sewer cleaning Louisville with Alpha Energy Solutions uses the latest advances in technology. There are many different ways in which a sewer can be cleared. However, some are far more effective than others. One method that many people may be familiar with is the use of a snake or rod. Unfortunately, such methods are not always thorough, thereby requiring additional service. Moreover, methods that fail to completely clear a sewer will only cause additional build-up, further creating a blockage.
Sewer Cleaning Louisville Methods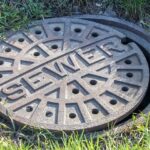 The method that Alpha Energy Solutions uses for commercial sewer cleaning Louisville involves the hot water jetter. The device is a powerful piece of equipment that pushes debris out of a sewer line to clear it quickly and thoroughly. The benefit of the hot water jetter method is that it is fast and effective. The method provides a great preventative measure that can be used consistently to keep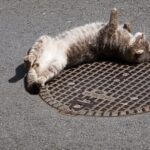 the lines clear.
Commercial sewers should be maintained often to reduce the chances of serious blockages. Clogged sewer lines can lead to major back-ups and overflowing drains. Businesses do not necessarily have the time to deal with major clean-ups due to a flood due to clogged sewer lines. Repair costs for damage in the surrounding areas can be prohibitive. For this reason, keeping lines clear from debris is recommended. Technicians can inspect sewer lines to ensure that there are no blockages, and if so, they are removed efficiently. Contact us to inquire about our sewer cleaning services.
Alpha Energy Solutions
7200 Distribution Drive
United States (US)
Opening Hours
| | |
| --- | --- |
| Monday | Open 24 hours |
| Tuesday | Open 24 hours |
| Wednesday | Open 24 hours |
| Thursday | Open 24 hours |
| Friday | Open 24 hours |
| Saturday | Open 24 hours |
| Sunday | Open 24 hours |