Selected points of this article
hide
Select Industrial HVAC Parts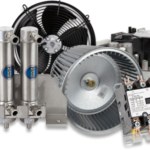 Industrial HVAC Parts are needed all year. Having access to a source for parts will make a great difference in your facility. Climate control is something that should be considered without regard to the season. If you desire to maintain comfort and safety in your facility, keep heating and cooling parts in mind. Although HVAC systems are highly reliable, they may break down from time to time.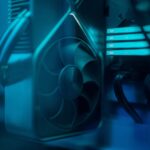 When an HVAC system breaks down, your operation could potentially be at risk. Having access to Industrial HVAC Parts in a pinch will help you get your systems back online. Systems that do not function properly may result in lost productivity, a waste of energy, and in some cases, property damage. If you suspect that your HVAC unit needs service, contact a technician at Alpha Energy Solutions.
Alpha Energy Solutions is an industry leader. We deliver over 2000 years of experience in the field. In addition to Industrial HVAC Parts, we offer excellent service and quality selection. In fact, there is no job too big or too small for the technicians at our company. Our service technicians can get the parts you need to complete service faster because of our wide distributor network.
Industrial HVAC Parts Needs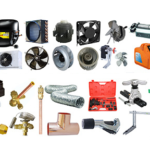 We have access to all major manufacturer brands for all of your parts needs. In an emergency, getting parts quickly will save you time and money.  Quick turnaround times on service calls are critical to your facility's comfort and the efficiency of your system, without a doubt. 
Though we provide parts and emergency repairs, you should keep your HVAC system updated with regular maintenance.  The plans offer system monitoring, status updates, reporting, and predictive maintenance. Maintenance plans will allow you to stay on top of any issues with your unit before they worsen.
Alpha Energy Solutions
7200 Distribution Drive
United States (US)
Opening Hours
| | |
| --- | --- |
| Monday | Open 24 hours |
| Tuesday | Open 24 hours |
| Wednesday | Open 24 hours |
| Thursday | Open 24 hours |
| Friday | Open 24 hours |
| Saturday | Open 24 hours |
| Sunday | Open 24 hours |