Selected points of this article
hide
Schedule Regular Kentucky Boiler Service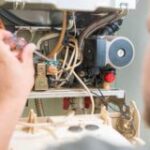 Kentucky Boiler Service: Boilers are not just important in the colder months; they are necessary year-round. Boilers are an effective heating solution when properly maintained, but they can sometimes experience mechanical failures. Preventative maintenance helps decrease outages, but Kentucky boiler service may be needed for small problems once in a while. Even if your boiler is not performing correctly, you shouldn't attempt to repair it yourself.
Attempting to troubleshoot boiler issues is potentially dangerous. Home repairs may also be costly if they are not done correctly. Alpha Energy Solutions can help you with Kentucky boiler service all year-round,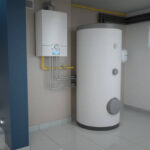 no matter the season. If your facility or building requires a functional boiler, you will want to keep downtime to a minimum, and Alpha Energy Solutions can help you do just that.
Boilers are not very complicated by design, but they can experience anything from minor malfunctions to catastrophic breakdowns. Boilers are sturdy and have a long life cycle, but if you notice that it is not acting quite right, it may be time to consider Kentucky boiler service. Some things to look for in a faulty boiler include noises, knocking, hissing, and failure to provide adequate heat.
Troubleshooting Boiler Repair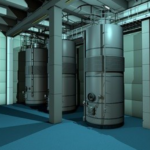 Remember, troubleshooting boilers can be dangerous and may send your cost for repairs even higher. Alpha Energy Solutions offers over 2,000 years of combined experience in servicing brands from all major manufacturers. Reduce downtime and hire a knowledgeable service technician. We have access to top brands and can get the parts that you need quickly. You do not have to wait to schedule a service call, and the turn-around time for repairs is significantly shorter.
The best way to maintain the life cycle of your system is to schedule regular maintenance. We offer Preventative Maintenance Plans designed to extend your system's performance and ensure optimal efficiency. Trained technicians can provide predictive maintenance, system monitoring, and status updates. For emergencies, Alpha Energy Solutions is available 24/7 year-round for service.
Alpha Energy Solutions
7200 Distribution Drive
United States (US)
Opening Hours
| | |
| --- | --- |
| Monday | Open 24 hours |
| Tuesday | Open 24 hours |
| Wednesday | Open 24 hours |
| Thursday | Open 24 hours |
| Friday | Open 24 hours |
| Saturday | Open 24 hours |
| Sunday | Open 24 hours |
Save
Save