Selected points of this article
hide
Industrial Sewer Cleaning Needs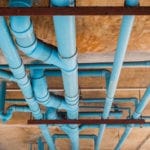 Alpha Energy Solutions specializes in industrial sewer cleaning. Businesses today require tailored solutions to meet a range of needs. Managing the flow of waste is just one part of facilities management that also has a tremendous impact. Sewer systems must work properly to eliminate waste from buildings. Waste particles that are not removed may cause serious backups. Preventing the unnecessary build-up of waste and debris is as simple as maintenance. Sewer systems require upkeep. Alpha Energy Solutions is a reliable service provider that can help you with sewer care.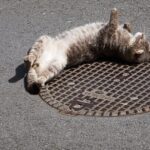 There are numerous methods used to clean sewer systems. However, industrial sewer cleaning demands a fast and thorough solution. The technicians at Alpha Energy Solutions use what is known as the hot water jetter to clean clogged sewers. The machine has many other applications and also highly effective at getting the job done. If you search for a cost-effective method for clearing clogged sewer lines, consider Alpha Energy Solutions as your resource for industrial sewer cleaning.
Industrial Sewer Cleaning Technicians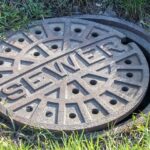 Allow a technician from Alpha Energy Solutions to inspect your sewer lines to identify potential blockages. Clogs that are left untreated may result in additional buildup. Removing debris after some time may be challenging using previous methods. Moreover, an industrial sewer cleaning with the hot water jetter will not cause additional corrosion as certain cleaning solutions will.
The machine shoots water at a high rate of speed into sewer lines to dislodge debris. Regular cleaning of your sewers will promote better flow and save you money in the long term. Preserve the life of your sewer lines by entrusting your service needs to Alpha Energy Solutions. Please inquire about our sewer cleaning capabilities to learn more about how we can help monitor and maintain your sewer lines year-round.
Alpha Energy Solutions
7200 Distribution Drive
United States (US)
Opening Hours
| | |
| --- | --- |
| Monday | Open 24 hours |
| Tuesday | Open 24 hours |
| Wednesday | Open 24 hours |
| Thursday | Open 24 hours |
| Friday | Open 24 hours |
| Saturday | Open 24 hours |
| Sunday | Open 24 hours |