Selected points of this article
hide
Commercial Sewer Cleaning Kentucky Services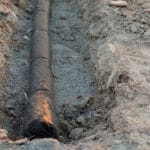 Commercial Sewer Cleaning Kentucky: Commercial establishments must have sewers cleaned often to reduce particle build-up. When debris ends up trapped in sewer lines, serious clogs can lead to backups and flooding. Alpha Energy Solutions can provide quality commercial sewer cleaning Kentucky for businesses of all sizes. Across different industries, clear sewer lines mean that operations can function without the threat of back-flow, overflows, and unsanitary conditions.
Commercial sewer cleaning Kentucky is an important part of running a business. Certain establishments produce a large amount of waste, driving the demand for sewer cleaning. Establishments such as restaurants will require sewer cleaning conducted at regular intervals to reduce clogs. Sewer lines that are clogged can slow down an operation if not shut down an entire waste management system. Save time with Alpha Energy Solutions as our technicians are experts in handling sewer cleanings for small and large buildings.
Effective Commercial Sewer Cleaning Kentucky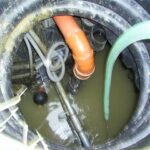 Clogged sewers that are left untreated will result in major backups. Debris increases in volume the longer that it remains inside of a sewer line. Commercial and industrial buildings should work with a technician to ensure that sewer cleaning is done frequently before situations worsen. Debris such as grease can build up and harden. Although such material may seem difficult to remove, Alpha Energy Solutions uses a cutting-edge method to slice through clogged sewers.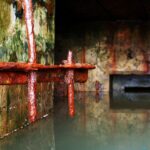 We use the hot water jetter to clear out sewer lines. The method is excellent for commercial sewer cleaning Kentucky  . Hot water jetter cleaning will save time as the method is highly efficient. The equipment can be used for additional applications as well. Regardless of whether your build-up results from a clogged toilet or waste removed from a kitchen, Alpha Energy Solutions can help deliver results that you can trust. Our technicians are on call 24-hours a day and 7-days a week to respond to service calls. Reach out to one of our technicians to inquire about sewer cleaning for your business.
Alpha Energy Solutions
7200 Distribution Drive
United States (US)
Opening Hours
| | |
| --- | --- |
| Monday | Open 24 hours |
| Tuesday | Open 24 hours |
| Wednesday | Open 24 hours |
| Thursday | Open 24 hours |
| Friday | Open 24 hours |
| Saturday | Open 24 hours |
| Sunday | Open 24 hours |