Selected points of this article
hide
Effective Commercial Sewer Cleaning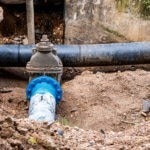 Commercial sewer cleaning is a necessary part of facilities management. Clogged sewer lines can cause serious problems for a building complex; therefore, clearing blockages as quickly as possible is recommended. Cleaning should happen regularly to ensure the smoothest flows in your building. Alpha Energy Solutions is an ideal source for quality cleaning of your sewers.
There are certain areas in a building that may be more prone to sewer clogs than others. Commercial sewer cleaning is often needed in common areas such as kitchens and restrooms. Problems with plumbing within a facility may cause serious environmental issues. Backups can lead to mold from pooling water. Commercial buildings should be free of unsanitary conditions. Ideally, sewer lines should flow smoothly all of the time.
The Need for Commercial Sewer Cleaning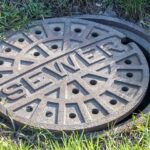 Unfortunately, high-traffic areas or places that receive frequent use may experience build-up. Clogged sewer lines may include all types of debris, including food particles, hardened grease, brush, dirt, and items that are actually non-flushable. Debris may enter sewer lines through both internal and external sources.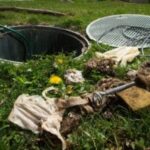 Clogged sewer lines can be cleaned with a modern piece of technology known as a hot water jetter. A service technician from Alpha Energy Solutions can assist with cleaning sewer lines using a strong water surge, which pushes dirt and debris through your lines. Trust your commercial sewer cleaning to a company with experience; rely on Alpha Energy Solutions as your first and only choice.
Hot water jetters used for commercial sewer cleaning are effective because of the intense water used for cleaning. The machine is exact and cuts down on the time that it takes to clear sewer lines. Since sewer lines are available in different sizes, the hot water jetter helps clean the vast majority of lines regardless of the size; the machine is flexible.
Learn more about hot water jetter cleaning for your sewer lines with Alpha Energy Solutions.
Alpha Energy Solutions
7200 Distribution Drive
United States (US)
Opening Hours
| | |
| --- | --- |
| Monday | Open 24 hours |
| Tuesday | Open 24 hours |
| Wednesday | Open 24 hours |
| Thursday | Open 24 hours |
| Friday | Open 24 hours |
| Saturday | Open 24 hours |
| Sunday | Open 24 hours |