Sanitizing has become a standard part of life today at a higher rate ever since the start of the COVID-19 pandemic. Commercial sanitizers enable individuals across offices, facilities, or institutions to disinfect their hand hands instead of using soap and water options to reduce the bacteria available on their hands and kill microorganisms. Thus, business managers and facility owners should set up hand sanitizing stations and dispensers around every commercial environment to facilitate daily sanitization.
This is because the continued use of sanitizers will limit the spread of the coronavirus. Although COVID-19 cases have drastically dropped since 2021, there is still a possibility of contracting the virus if facilities have not set up better hygiene measures and sanitization protocols. Therefore, Better installation of commercial sanitizers in facilities promotes a hygienic and safe environment.
commercial sanitizers effectively limit germs on hands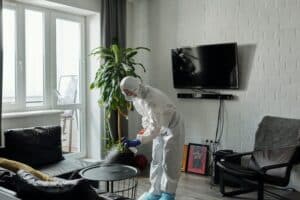 This article assists business and facility managers in ensuring that individuals working in busy commercial environments such as gyms, hotels, restaurants, retail stores, and stores have access to sanitizers since they are crucial to killing microorganisms that influence the spread of the coronavirus at the workplace. The World Health Organization recommends using Alcohol-based sanitizers across facilities or commercial environments since germs are more likely to be overstayed across surfaces and floors.
Thus, commercial sanitizers effectively limit germs on hands at a quick pace than using water and soap. Facilities and offices must install commercial sanitizers across exits, entrances, breakrooms, restrooms, employee workstations, and transaction counters. Despite the reduced cases of COVID-19, there is still a higher risk of contracting coronavirus today. It is suitable for facilities or business owners to set up preventive measures such as encouraging consistent use of sanitizers.
Commercial sanitizers boost job safety
Commercial sanitizers boost job safety. Staff across facilities and institutions play a significant role in maintaining their well-being and that of customers. Sanitizers have become crucial since 2020, and managers should ensure that businesses have intact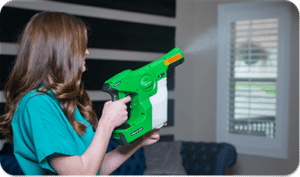 hand sanitization stations that can be accessible to employees and customers. It is a critical preventive measure that ensures staff members have good health and are safeguarded against coronavirus.
In this regard, employers or facility managers must inform their employees of the significance of clean surfaces and hands to limit the spread of viruses or germs and prevent illnesses. Although commercial sanitizers were commonly used in 2020 and 2021, since most employees or customers had to sanitize at the entrances of establishments before being allowed to enter, there is still a risk of infections, especially contracting coronavirus today. As a business owner or facility manager, it is advisable to continue the trend of commercial sanitizing and handwashing options to guarantee the safety of staff members and clients.
99%effective in preventing
Consequently, commercial sanitizers have proven to be 99%effective in preventing the spread of pathogens and viruses. Experts recommend that commercial environments and establishments should consider using an alternative of hand washing using soap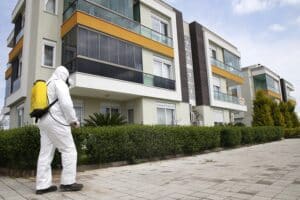 and water for sanitizers to be effective in killing germs. Regular handwashing and sanitizing have been significant in preventing coronavirus infections. This is still effective because healthcare experts warn that COVID-19 is not entirely over, and facilities should ensure that safety precautions are still adhered to by employees and customers.
The continued touching of door knobs, stair rails, computer keyboards, and office surfaces and participation in commercial services require constant sanitization. It is advisable for facilities and office buildings to install both hands and spray sanitizers across different workstations because the virus is easily transferred from one person to another through touch and the air. As a facility or business owner, ensure that commercial sanitizers are always available to employees and clients to reduce the risk of pathogens, and viruses, especially the coronavirus, which has become a global concern.
Alpha Energy Solutions
7200 Distribution Drive
United States (US)
Opening Hours
| | |
| --- | --- |
| Monday | Open 24 hours |
| Tuesday | Open 24 hours |
| Wednesday | Open 24 hours |
| Thursday | Open 24 hours |
| Friday | Open 24 hours |
| Saturday | Open 24 hours |
| Sunday | Open 24 hours |