Economical Louisville-KY Mobile Cooling Solutions
Louisville-KY Mobile cooling is an ideal option for several applications. Depending on your budget and application, the need for Louisville-KY mobile cooling will vary. While Louisville-KY mobile cooling is not perfect for all scenarios, it can provide an economical option for short-term projects. Although Louisville-KY mobile cooling is cost-effective, selecting the best system requires a professional opinion.
Choosing cooling systems is challenging if you are not sure what features you are looking for. You must understand your specific application before selecting a system. It would help if you also kept a couple of things in mind when making your decision. Size and placement are just two important factors in choosing a system. Also, moisture, noise, and heat transfer are worth considering. Most importantly, safety and comfort are two key factors that you should also keep in mind.
Maintenance and Repair for Louisville-KY Mobile Cooling Systems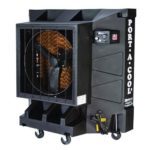 Before choosing a system, survey all parts and components that are included. Cooling systems can be very complex. In the event of a system breakdown, you want to consider parts. Obtaining parts quickly will help you get your system repaired faster if needed.
To keep your system running smoothly, preventative maintenance is ideal. Maintaining your system can prevent total system failures. System failures are costly, and replacing your unit is not always an option. Keep your system up to date. Also, you can save time and money with our Preventative Maintenance Plans.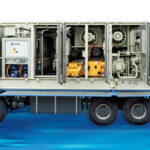 Our experienced team is available 24/7 to handle repairs and emergencies. We do have access to all major brands and can provide a great selection and service. Regardless of how large or small, your project is, we can handle it. We not only provide the best Louisville-KY mobile cooling system to meet your needs, but we also support your investment with a high level of quality.
Alpha Energy Solutions
7200 Distribution Drive
United States (US)
Opening Hours
| | |
| --- | --- |
| Monday | Open 24 hours |
| Tuesday | Open 24 hours |
| Wednesday | Open 24 hours |
| Thursday | Open 24 hours |
| Friday | Open 24 hours |
| Saturday | Open 24 hours |
| Sunday | Open 24 hours |