Industrial & Commercial Mobile Cooling Temporary or Long-Term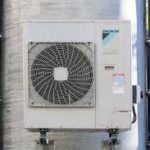 Industrial & commercial Mobile cooling works for many different situations. The demand for Industrial & commercial mobile cooling changes based on your budget. Also, the demand will change based on your application. If you are confused about cooling needs, here are some of the situations in which a unit might be used: industrial projects, temporary construction sites, and commercial projects. If you do not need a permanent solution, a mobile option might be better.
Identifying the top Industrial & commercial mobile cooling can be tough if you are unsure about your needs.  There are a few points to keep in mind. Beyond your unit's application, you should also consider the size and placement in your building or work site. Noise levels and moisture are additional significant points. Furthermore, heat and energy transfer are two factors that will shape performance.
Industrial & commercial Mobile Cooling Maintenance

Industrial & commercial Mobile cooling systems are complicated. The goal is to keep your system running as smoothly and efficiently as ever. When you set your budget for the system, determine what you will need in maintenance and service.
Adequate maintenance will reduce faulty systems. Although cooling systems are reliable, sometimes maintenance is unavoidable. If your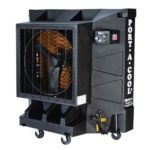 system does break, you will most likely want to get it up and running as quickly as possible. Our team can help prevent breakdowns by providing great service.
The professional team at Alpha Energy Solutions can offer quality parts and services 24/7. We have access to parts from all of the top brands. Also, we are available to service any project no matter the size. Contact us and set up a service call with one of our technicians. Our technicians have over 2000 years of experience in the field, so there is no job too big or too small.
Alpha Energy Solutions
7200 Distribution Drive
United States (US)
Opening Hours
| | |
| --- | --- |
| Monday | Open 24 hours |
| Tuesday | Open 24 hours |
| Wednesday | Open 24 hours |
| Thursday | Open 24 hours |
| Friday | Open 24 hours |
| Saturday | Open 24 hours |
| Sunday | Open 24 hours |