Selected points of this article
hide
Renting Industrial Mobile Cooling Equipment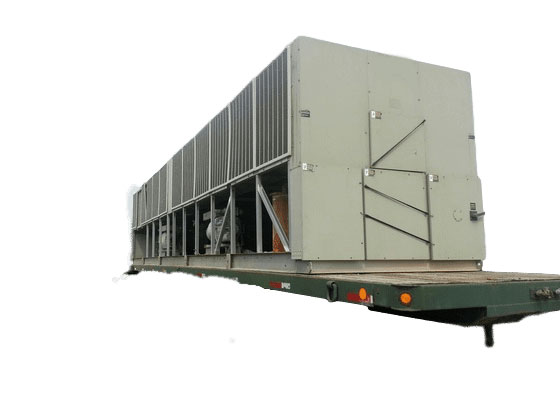 Industrial Mobile cooling equipment is ideal for projects across many different industries. Commercial facilities make use of portable cooling equipment as well as industrial facilities. The equipment is a cost-effective way to get the benefits of cooling temporary project requirements found on construction work sites. Alpha Energy  Solutions is a provider of portable cooling equipment with expertise in the field of HVAC.
If you are looking for all of the benefits found with a permanent HVAC system, it is possible to get similar support with Industrial mobile cooling equipment. From delivery and installation to maintenance, Alpha Energy Solutions is a reliable service provider with over 2,000 years of experience in the field combined.
Check out some of the benefits of Industrial mobile cooling equipment for your project.
Portable
Greater flexibility
Cost-effective investment
Advanced cooling applications
Product Selection
Reduced overhead costs
Service and Maintenance Support
Industrial Mobile Cooling Maintenance Support
Depending on your budget, Industrial mobile cooling equipment may be appropriate for your latest project. Contact Alpha Energy Solutions as soon as you are aware of your requirement and allow our knowledgeable technicians to guide you through the process of selecting a unit or unit that will meet your needs.
Alpha Energy Solutions can offer a wide selection of manufacturer brands due to our extensive distributor network. We are very familiar with all of the top brands in HVAC. We are capable of offering various capacities, which will largely depend on your unique application. Moreover, we can provide service and parts support when you need it. This can be particularly helpful if you will be using your equipment for an extended period of time or require upkeep.
Our technicians are on-call 24/7 to handle service calls. Though Industrial mobile cooling machines may be placed for short-term projects, they may still require upkeep to perform best. In fact, maintenance is highly recommended. HVAC upkeep helps keep your system running smoothly and makes the most of energy usage without excessive waste.
Alpha Energy Solutions
7200 Distribution Drive
United States (US)
Opening Hours
| | |
| --- | --- |
| Monday | Open 24 hours |
| Tuesday | Open 24 hours |
| Wednesday | Open 24 hours |
| Thursday | Open 24 hours |
| Friday | Open 24 hours |
| Saturday | Open 24 hours |
| Sunday | Open 24 hours |