Industrial & Commercial Mobile Cooling Product Selection for Commercial Applications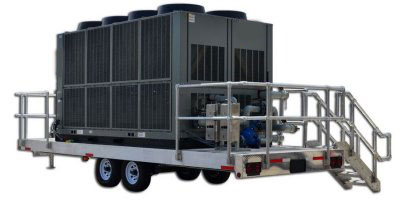 Industrial & commercial Mobile cooling product selection is commonly applied on a limited basis. Both industrial plants and commercial centers have requirements for industrial & commercial mobile cooling equipment – not just in Louisville, KY but all over the United States. Additionally, the materials can be used to complete a wide range of tasks. What's more, portable HVAC equipment could be used to match the requirement for supplemental air.  As a flexible option for temporary cooling needs, portable air-conditioning systems are economical for businesses.
The industry pros at Louisville, KY-based Alpha Energy Solutions furnish over 2000 years of expertise in HVAC. In fact, our experience enables us to offer a selection of suitable Industrial & commercial mobile cooling products to commercial customers. We address commercial clients' demands by offering the most respected brands in HVAC equipment and industrial & commercial mobile cooling equipment. Moreover, we furnish a wide selection of options. Besides quality assistance, our clients have access to a huge range of merchandise choices. Utilize an equipment provider with a strong reputation. Choose Alpha Energy Solutions.
Industrial & commercial Mobile cooling product care is a significant aspect of keeping your air components intact. In addition to the cost for installation, take into consideration the price tag for maintenance and parts. If you are in the market to get an industrial & commercial mobile cooling device, then select Alpha Energy Solutions. We're an accepted equipment supplier and company offering the finest from the HVAC industry. We can offer the newest names that you trust. Furthermore, as specialists in heating and cooling systems, we can provide preventative care for air-conditioning systems.
Maintenance for Industrial & Commercial Mobile Cooling Equipment in Louisville, KY, and the surrounding area.
Portable cooling equipment helps fulfill the requirements for brief projects and extended jobs. Moreover, we can supply a unit that is most acceptable for the application. We're subject matter experts and furnish respected HVAC brands. We supply our commercial customers with an extensive assortment of services, including rentals, repair, and preventative care programs. Also, throughout our network of vendors, we furnish high-capacity air units in addition to custom configurations.
Understandably, the type of cooling you may want will mostly rely upon how it will be executed. Your job will induce certain demands out of your temporary cooling requirement. We can meet the needs of commercial and industrial facilities. Our service technicians understand that as a business, your requirements are unique. As a result, we provide the ability to invest in custom air packages for mobile use.
Mobile air techniques include many different features; a number of them might or might not be related to your project. The fee points linked to deciding on a unit means different things for every single venture. There are two or three critical indicators that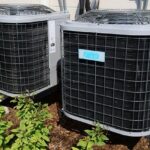 you should keep in your mind whilst trying to find an industrial portable cooling package.
Portable air systems are an economical option for facilities that are on a tight budget. The air units are also helpful for short-term projects and emergencies. Learn more about our vast range of services for commercial heating and cooling.
Contact us to ask about our industrial & commercial mobile cooling equipment solutions for Louisville, KY-based commercial and industrial buildings, and the rest of the tristate area.
7200 Distribution Dr, Louisville, KY 40258
Alpha Energy Solutions
7200 Distribution Drive
United States (US)
Opening Hours
| | |
| --- | --- |
| Monday | Open 24 hours |
| Tuesday | Open 24 hours |
| Wednesday | Open 24 hours |
| Thursday | Open 24 hours |
| Friday | Open 24 hours |
| Saturday | Open 24 hours |
| Sunday | Open 24 hours |