Louisville-KY Mobile Cooling Sources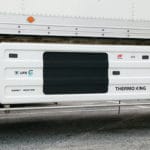 If you are in the market for Louisville-KY mobile cooling solutions, Alpha Energy Solutions can help. Finding the right product can be tough because there are so many options available. We can help you narrow down the selection of products available with our expertise.
The technicians at Alpha Energy Solutions have over 2000 years of field experience combined. We are familiar with all of the major manufacturer brands in Louisville-KY mobile cooling, and we are happy to provide a high level of quality and the best selection. You do not have to leave your cooling needs to chance. We are the best source for cooling systems for commercial and industrial needs.
Whether you have a permanent or temporary need, we can help you find a Louisville-KY mobile cooling system that is right for you. Eliminating the headaches involved with selecting a product will depend greatly on your application. Just as applications vary, so do the number of cooling options available. To narrow things down, you should consider a few key points as you begin your search.
Points to Consider When Selecting Louisville-KY Mobile Cooling Equipment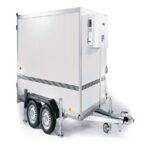 Once you have identified a need for Louisville-KY mobile cooling equipment, keep a few considerations in mind.
Budget

Application

Location

Permanent or Temporary Use

Maintenance Requirements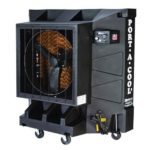 Since Louisville-KY mobile cooling applications are different for every situation, you should only consider your specific project. First, consider your budget and how much you are willing to invest in cooling equipment for your particular application. Also, based on your application, you should decide what functions are most critical. How do you want your machine to work? What capacity do you require and for how long?
Cooling equipment may be used for permanent or temporary projects. If your project is indeed temporary, would rental equipment make more sense? Next, consider any maintenance needs that may be required for the upkeep of your machinery. We do offer preventative maintenance plans, which are a great investment. The plans offer many benefits including seasonal updates, which will keep your system running smoothly in the long run.
Alpha Energy Solutions
7200 Distribution Drive
United States (US)
Opening Hours
| | |
| --- | --- |
| Monday | Open 24 hours |
| Tuesday | Open 24 hours |
| Wednesday | Open 24 hours |
| Thursday | Open 24 hours |
| Friday | Open 24 hours |
| Saturday | Open 24 hours |
| Sunday | Open 24 hours |