Selected points of this article
hide
Source Louisville KY Mobile Cooling Equipment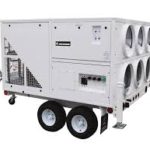 Sourcing Louisville KY mobile cooling equipment is an economical option for commercial companies. Investing in temporary air-conditioning supplies provides an ideal avenue for temporary projects. Alpha Energy Solutions can assist you with identifying portable cooling equipment. As an expert in HVAC, we can offer you both selection and service.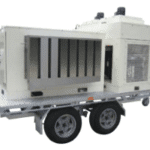 Louisville KY Mobile cooling offers great flexibility when it comes to short-term projects or temporary work sites. You can enjoy all of the benefits of cooling without an extended commitment. Louisville KY Mobile cooling equipment is capable of providing comfort for construction sites, emergency shelters, and outdoor events.
Finding a portable cooling system that can deliver the performance that you need is a phone call away. Contact Alpha Energy Solutions to find a machine that is right for your application. We deal with a vast selection of machinery from all of the top manufacturer brands. In fact, we have a wide distributor network available from which to supply the best equipment in the world.
Selecting Louisville KY Mobile Cooling Equipment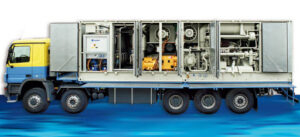 Choosing the right Louisville KY mobile cooling equipment will depend on your unique application. There are several additional points that you should also consider when searching for equipment. Keep in mind the amount of time that you will be utilizing the machinery. Since certain requirements may demand more than one unit, you should check to ensure that you will have the right amount of connections available to accommodate your machines. Check with your local city regarding any necessary permits for housing portable cooling equipment.
As air-conditioning units, portable cooling equipment will use energy. Consider what type of capacity unit you require and how efficiently you will need it to perform. In addition to these important factors, you should also review your machines' placement and confirm that there is adequate space available to fit the equipment.
Alpha Energy Solutions
7200 Distribution Drive
United States (US)
Opening Hours
| | |
| --- | --- |
| Monday | Open 24 hours |
| Tuesday | Open 24 hours |
| Wednesday | Open 24 hours |
| Thursday | Open 24 hours |
| Friday | Open 24 hours |
| Saturday | Open 24 hours |
| Sunday | Open 24 hours |