Selected points of this article
hide
Mobile Cooling Louisville Solutions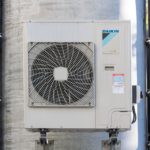 Mobile Cooling Louisville equipment can come in handy for short-term projects. Regardless of whether you need mobile cooling Louisville for an outdoor event or emergency, we can help you find a solution. We are experts with over 2000 years of experience in the field.
In addition to having decades of experience, we have access. We have access to the top brands. Since we do have access to a wide selection of products we can help you find a mobile cooling Louisville solution with ease. Our experienced technicians can help eliminate the headaches involved with searching for a product.
Besides selection, we also provide service. Our technicians are on-call 24-hours a day and 7 days a week to accept service calls. Not only can you call for regular service but you can also place emergency calls if needed. There is no job too big or small to handle when it comes to mobile cooling Louisville equipment. We deal with all capacities and can provide a quick turn-around on your service call once you contact us.
Mobile Cooling Repair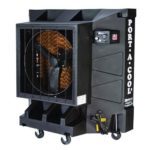 Even mobile cooling Louisville systems may encounter issues. If you happen to have a system malfunction, give us a call. Prevention is also key. Keep in mind that you can take advantage of our Preventative Maintenance Plans. Maintenance plans help you to keep your system in check. Maintaining your system reduces the risk of catastrophic failures which may cost time and money.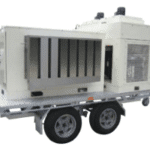 Also, if your system breaks down, your productivity may be impacted negatively. The best way to keep your operations running smoothly is to schedule regular service for your cooling system. You should never troubleshoot issues on your own. Attempting to fix your own system may lead to further damage and even more expenses. Avoid unnecessary costs and save yourself the trouble and contact a service professional if you think you may need repair.
Alpha Energy Solutions
7200 Distribution Drive
United States (US)
Opening Hours
| | |
| --- | --- |
| Monday | Open 24 hours |
| Tuesday | Open 24 hours |
| Wednesday | Open 24 hours |
| Thursday | Open 24 hours |
| Friday | Open 24 hours |
| Saturday | Open 24 hours |
| Sunday | Open 24 hours |