Louisville-Kentucky Mobile Cooling Supplies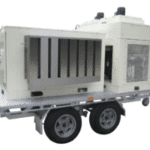 Louisville-Kentucky Mobile Cooling is a convenient solution for several applications. Many industries make use of temporary cooling equipment for short-term projects. If you are looking to invest in cooling machines to fit your budget, Alpha Energy Solutions is your number one choice. We are experts in HVAC and can offer a wide range of selections to suit your particular requirement.
HVAC systems such as Louisville-Kentucky mobile cooling provide some of the same benefits that you might expect with permanent units. When you deal with Alpha Energy Solutions, an experienced technician will help you maintain your machinery from delivery to installation and removal if necessary. We have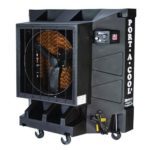 been providing Louisville-Kentucky mobile cooling services for many years, and combined; our technicians have over 2,000 years of experience in the field.
You may be wondering about some of the benefits that Louisville-Kentucky mobile cooling equipment can offer. Based on your unique application, you will find that they are abundant. Most importantly, you have options available for jobs of any size.
We deal with all of the major brands in HVAC and handle all cooling equipment capacities. Work with Alpha Energy Solutions to explore products that will meet your demand.
Louisville-Kentucky Mobile Cooling Equipment Projects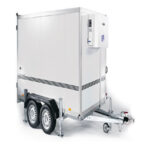 One of the greatest perks of Louisville-Kentucky mobile cooling equipment is its portability. You can place the equipment almost anywhere if space and proper connections are available. You may need to check with your local area on certain worksite requirements to operate machinery. Mobile equipment can be used on construction sites, outdoor projects, and emergency shelters, for example.
Cooling equipment from Alpha Energy Solutions is energy-efficient, cost-effective, and helps you to reduce overhead costs associated with operating your business. Moreover, as a business owner or facilities manager, you can manage climate control with greater ease.
If your business, commercial or industrial facility is in the market for portable cooling equipment. Contact Alpha Energy Solutions, where we can deliver both service and selection.
Alpha Energy Solutions
7200 Distribution Drive
United States (US)
Opening Hours
| | |
| --- | --- |
| Monday | Open 24 hours |
| Tuesday | Open 24 hours |
| Wednesday | Open 24 hours |
| Thursday | Open 24 hours |
| Friday | Open 24 hours |
| Saturday | Open 24 hours |
| Sunday | Open 24 hours |