Louisville-Kentucky Mobile Cooling Supplies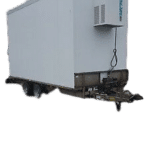 Louisville-Kentucky Mobile cooling equipment satisfies the need for air-conditioning on a short-term basis. Commercial and industrial facilities require portable cool air solutions for projects as well as supplementary needs. As an alternative to permanent cooling equipment, mobile units are flexible and economical for businesses. Alpha Energy Solutions supports the growing needs of commercial and industrial facilities with quality cooling equipment.
Our service technicians deliver over 2,000 years of experience in the field combined. We have formed relationships with all of the top manufacturer brands in the Louisville-Kentucky mobile cooling category because of our professional scope. We are pleased to deliver the highest level of quality and the widest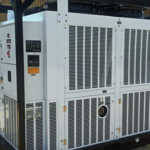 selection of HVAC equipment. There is no need to leave your cooling requirements to the unknown. We are by far the best source for reputable cooling units for industrial and commercial use.
Regardless of whether you have a long-term or short-term need, we can help you source an ideal Louisville-Kentucky mobile cooling unit for your project. We eliminate the difficulty involved with choosing a product. Furthermore, selecting the right system will depend largely on your specific application. Because applications are different, the number of cooling units available will vary as well. While narrowing down your list of options, it is necessary to consider the following points as you commence your search.
Important Considerations for Louisville-Kentucky Mobile Cooling Units
Upon identifying a requirement for Louisville-Kentucky mobile cooling systems, keep the following points in mind going forward.
Application
Term of use
Space available
Budget
Maintenance demands
Louisville-Kentucky Mobile Cooling for Long and Short-term Applications
Because Louisville-Kentucky mobile cooling uses vary across different industries, think about how the system will be applied to your unique project. Firstly, consider your specific budget and exactly how much you plan to invest in the unit. Additionally, based on your project, it is important to determine which features are most appropriate. For example, what are your performance expectations? What are your energy goals? How long will the equipment be needed to achieve your goals?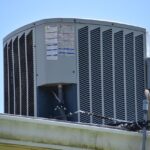 Portable cooling equipment can be applied to both extended and limited-term projects. If your application demands a short-term temperature control solution, would a rental unit fit the bill? Then, think about the maintenance requirements for your equipment. An added plus is that we offer preventative maintenance programs, which are an ideal investment. The maintenance programs provide a range of benefits, including monitoring and reporting, seasonal updates, and predictive maintenance. Our programs help end-users gain the most from rental units.
Looking for reliable cooling solutions for your current or upcoming projects? Choose a reputable equipment supplier and service provider. Alpha Energy Solutions is not only a product expert but a service expert as well. In addition to delivering the best names in HVAC, we can support installation and service as needed. Moreover, our technicians are on-call 24/7 to handle your calls for service. Because of our time in the field, we are subject matter experts focusing on the unique needs of commercial and industrial operations.
Contact us to find out how we can help with your Louisville-Kentucky mobile cooling needs.
Alpha Energy Solutions
7200 Distribution Drive
United States (US)
Opening Hours
| | |
| --- | --- |
| Monday | Open 24 hours |
| Tuesday | Open 24 hours |
| Wednesday | Open 24 hours |
| Thursday | Open 24 hours |
| Friday | Open 24 hours |
| Saturday | Open 24 hours |
| Sunday | Open 24 hours |