Louisville Mobile Cooling Equipment based in Commercial & Industrial Facilities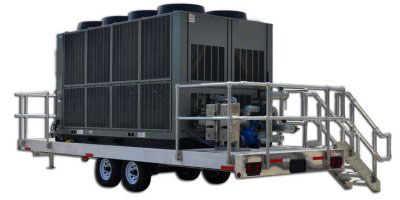 Louisville Mobile cooling equipment needs are a year-round concern. The cooling equipment is often used on a limited basis. Both commercial establishments and industrial facilities have applications for portable air conditioners. Moreover, the equipment is used to complete a wide range of tasks. Additionally, portable HVAC equipment can be used to satisfy the need for supplementary air. As a flexible option for cooling, mobile units are a cost-effective solution. 
The experts at Louisville, KY-based Alpha Energy Solutions provide over 2,000 years of experience in the field. In fact, our expertise enables us to offer suitable products and services. We need the demands of commercial clients by providing the best in HVAC equipment and Louisville mobile cooling products. Moreover, we provide selection. In addition to quality materials, our clients have access to a wide range of options. Work with an equipment supplier that you can trust. 
Louisville Mobile Cooling Equipment Capabilities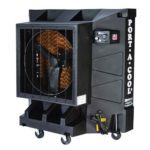 Louisville mobile cooling equipment helps meet the demands of both short-term and extended projects. Furthermore, we can work with you to source a unit that is best suited for your project. You no longer have to deal with the difficulties involved with sourcing a commercial air unit. We are field experts and work with all capacity units with ease. 
Understandably, the type of cooling system you will require will be largely based on how it will be applied. Your application will drive the specifications of your air unit. Because we realize that business needs vary, we can narrow down a wide selection of equipment on the market. Let us know how you plan to use your cooling equipment, and we can help make the process of finalizing your unit easier. Mobile air systems contain many different features, some of which may or may not apply to your job or project. The cost factors associated with choosing a machine will mean something different for every business. 
Considerations for Louisville Mobile Cooling Equipment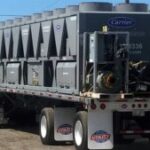 There are a few key considerations that you should keep in mind when shopping for a commercial Louisville mobile cooling package. First, how will your chiller be used? Second, how long will you need your air system to function? Third, what space is available to accommodate your Louisville mobile cooling system. Finally, what is your budget? What constraints are linked to your investment in a portable cooling unit? 
Furthermore, commercial air systems do require upkeep. Maintenance is an important aspect of keeping your cooling units functioning as needed. In addition to the costs for delivery and installation, consider the cost for maintenance and scheduled service. 
If you are in the market for a portable cooling unit, choose Louisville-based Alpha Energy Solutions. We are an established equipment supplier and service provider with access to the HVAC industry's best equipment. We can supply the brand names that you know and trust. Our service experts are on-call to answer requests from commercial clients regarding HVAC repairs. Furthermore, as experts in heating and cooling, we can provide preventative care for your cooling units. 
Contact us to ask about our Louisville mobile cooling equipment and more. 
7200 Distribution Dr, Louisville, KY 40258
Alpha Energy Solutions
7200 Distribution Drive
United States (US)
Opening Hours
| | |
| --- | --- |
| Monday | Open 24 hours |
| Tuesday | Open 24 hours |
| Wednesday | Open 24 hours |
| Thursday | Open 24 hours |
| Friday | Open 24 hours |
| Saturday | Open 24 hours |
| Sunday | Open 24 hours |