Selected points of this article
hide
Louisville-KY Mobile Cooling Equipment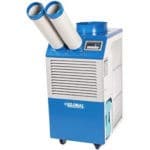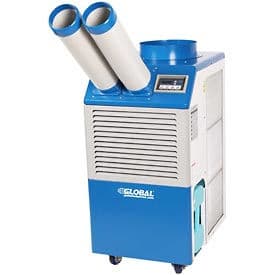 Louisville-KY Mobile cooling units fit many unique needs within the realms of commercial and industrial business. First, portable air-conditioning systems provide a cost-effective way to deliver the necessary cooling required on a limited basis. Moreover, regardless of how the cooling systems will be applied, Alpha Energy Solutions can deliver a wide selection of equipment. We supply equipment for commercial buildings and industrial facilities. 
Louisville-KY Mobile Cooling Applied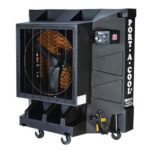 Louisville-KY Mobile cooling units may be applied in several situations. In fact, the machines are portable, as the name suggests, and can be easily installed as long as proper connections are available. Consulting with an HVAC expert will reduce the time spent working through the nuances of cooling with professional care. Portable cooling machines have indoor and outdoor applications.
Alpha Energy Solutions can supply a range of Louisville-KY mobile cooling systems for emergency relief shelters, outdoor events, indoor applications, planned outages, and construction worksites, to name a few. Similarly, areas, where temperature control is essential in protecting equipment will also benefit from portable cooling machines. Moreover, computer laboratories, server rooms, and IT centers may also use portable air systems.
Finally, climate control is significant year-round. Portable cooling equipment makes the job of maintaining the right temperature easier. Cool air can provide better air quality, comfort, and safer processes inside facilities. Having a trusted source for equipment is ideal for businesses that foresee a need for Louisville-KY mobile cooling equipment. Because we deal with a wide network of distributors, we can help you source the right equipment from the industry's best names. Contact us to learn more about how Alpha Energy Solutions can help with your current or future climate control needs. We are capable of supporting industrial facilities and commercial establishments with the best portable cooling solutions.
Alpha Energy Solutions
7200 Distribution Drive
United States (US)
Opening Hours
| | |
| --- | --- |
| Monday | Open 24 hours |
| Tuesday | Open 24 hours |
| Wednesday | Open 24 hours |
| Thursday | Open 24 hours |
| Friday | Open 24 hours |
| Saturday | Open 24 hours |
| Sunday | Open 24 hours |