Selected points of this article
hide
Benefits of Kentucky Mobile Cooling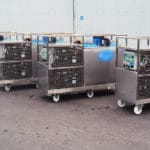 Kentucky Mobile cooling is beneficial for long and short-term projects. Since the demand for Kentucky mobile cooling varies, the options available for systems are extensive. If you consider your project, budget, and timeline, you may find that portable cooling is a viable option. If you are unsure about portable cooling applications, contact us here at Alpha Energy Solutions. We can assist you with locating a system that is right for you.
Industrial sites, construction sites, and commercial facilities all make use of Kentucky mobile cooling. Also, portable cooling systems can be used at temporary emergency sites as well. There are many uses for the systems, and the possibilities are endless. Since there is a vast assortment of products available, enlisting a technician's help will demystify the entire process. Choosing a cooling system should not be a headache, but it certainly can be frustrating if you are uncertain.
Kentucky Mobile Cooling Repair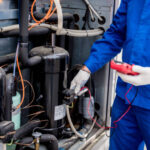 We have access to all major manufacturer brands due to our extensive distributor network. If you need a Kentucky mobile cooling service or repair, we can help. Our technicians are on call 24 hours a day to handle your service inquiries. When you experience an emergency with your system, a fast turnaround time is essential.
Parts for repair are not an issue because we can get you the components you need quickly. Our service technicians can handle any size job because we are experts in the field. The technicians at Alpha Energy Solutions have over 2000 years of experience in the field.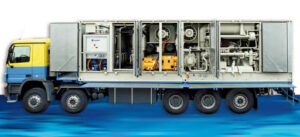 In addition to service, we can help you with prevention. Preventative maintenance is a great way to reduce breakdowns and mechanical failures. For your convenience, we offer custom Preventative Maintenance Plans, which will help you keep your system running smoothly. As a benefit, you will enjoy regular system updates and status checks, seasonal tuning, and predictive maintenance to prevent failure.
Alpha Energy Solutions
7200 Distribution Drive
United States (US)
Opening Hours
| | |
| --- | --- |
| Monday | Open 24 hours |
| Tuesday | Open 24 hours |
| Wednesday | Open 24 hours |
| Thursday | Open 24 hours |
| Friday | Open 24 hours |
| Saturday | Open 24 hours |
| Sunday | Open 24 hours |