Industrial & Commercial Integrated Systems Security Equipment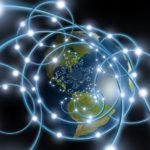 Industrial & Commercial Integrated Systems: Threats against organizations' confidential data, people, and assets continue to increase as criminals gain more technology access. Industrial & commercial Integrated systems, a technological response, also provide a way for businesses to protect against such threats due to modern advances and increased capabilities.
Alpha Energy Solutions specializes in commercial and industrial security systems including Industrial & commercial integrated systems. Systems integration makes security management easier for business owners and facilities managers who are constantly looking for ways to improve their responsibility areas.
The aspects of Industrial & commercial integrated systems may include tools traditionally used in managing security and newer applications combined. The blending together of applications allows greater flexibility in managing the independent areas of security in one place rather than in a segmented manner where information loss can occur.
Aspects of Industrial & Commercial Integrated Systems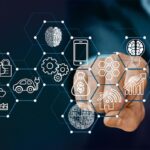 Areas of Systems integration may include closed caption tv, access control, visitor management, video surveillance, and alarm systems.
All aspects of a security system can be combined into a central application where monitoring and event real-time visuals are possible.
Systems integration can be complicated, which is why having a security expert on hand is advisable. Alpha Energy Solutions is experienced and capable. Whether you have a security system already enabled and are simply looking to upgrade or whether you need a complete setup installed, Alpha Energy Solutions is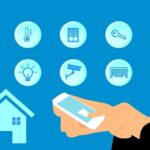 your source for the latest equipment solutions. As a business owner, you should rely on an expert that truly understands the rapidly changing realm of security, a company that can keep up with the changes.
Adequate security is an integral part of operating any organization or facility. Poor security practices and outdated applications can cost you more in the long term. Therefore, it is worth considering updating your systems often. Modern advances make the task of implementing and managing security operations easy. The benefits of systems integration include greater protection, reduced operational costs, and faster deployment of new programs.
Alpha Energy Solutions
7200 Distribution Drive
United States (US)
Opening Hours
| | |
| --- | --- |
| Monday | Open 24 hours |
| Tuesday | Open 24 hours |
| Wednesday | Open 24 hours |
| Thursday | Open 24 hours |
| Friday | Open 24 hours |
| Saturday | Open 24 hours |
| Sunday | Open 24 hours |