Louisville Kentucky Integrated Systems Specialized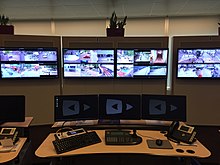 Alpha Energy Solutions specializes in Louisville Kentucky integrated systems security for commercial and industrial facilities. As a business owner, security manager, or facilities manager, you may be tasked with finding the best solutions for protecting your operation and the people inside of it. While you may already have security systems in place, it is always worth exploring the latest capabilities.
Security should never be taken for granted. Business reputation is at stake, especially in today's faced-paced world where information is released within seconds all over the world. This same technology, however, has taken the job of managing security to an entirely new level. Louisville Kentucky Integrated systems are great news for businesses and organizations of all sizes.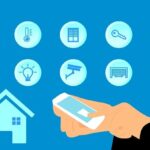 Implementing security has never been easier. As a result, even small businesses have much to gain in the realm of security. The bottom line is that adequate security measures are a must for any business, organization, or facility. Realizing that threats may occur inside a facility, outside, or even online forces managers to address security from a practical approach.
Within a facility or organization, assets are just one of many areas that require protection from a potential breach. Human resources such as employees also need to be protected to do their jobs in a safe environment. Vendors, business owners, customers, and patients need security for one reason or another. Implementing strong security is not just a good business practice; it is a requirement.
Recently, numerous businesses and corporations have come under fire for security breaches in the digital realm. Personal information has been accessed through illegal means, and consumers are concerned. Louisville Kentucky Integrated systems enable businesses to provide further levels of protection that extend into the digital realm.
Louisville Kentucky Integrated Systems Security Explained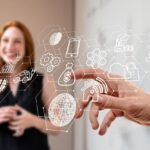 Systems integration is powerful because it takes several different applications and combines them into one so that installing, implementing, and managing security is easy. Using a combination of traditional practices and cutting-edge technology, business owners and security managers can gather data and process it quickly. As a result, businesses can provide a thicker wall of protection against potential threats, including unauthorized access.
Contact Alpha Energy Solutions to inquire about Louisville Kentucky integrated systems security.
Alpha Energy Solutions
7200 Distribution Drive
United States (US)
Opening Hours
| | |
| --- | --- |
| Monday | Open 24 hours |
| Tuesday | Open 24 hours |
| Wednesday | Open 24 hours |
| Thursday | Open 24 hours |
| Friday | Open 24 hours |
| Saturday | Open 24 hours |
| Sunday | Open 24 hours |