Louisville KY Integrated Systems Capabilities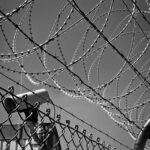 Louisville KY Integrated systems are a necessity for modern facilities. In a fast-paced world where criminals have become more creative, the ability to gather data efficiently is critical. Companies must have the necessary tools available to respond to threats without delay. Systems integration is simply an additional layer of protection for a firm's most valuable assets. Moreover, systems integration makes applications easier to deploy.
When multiple applications are brought together, the result is systems integration. Once the applications are connected, information is easier to access for users. The process is one that streamlines the different aspects of a security program. Furthermore, the benefits of systems integration are numerous. Although most companies have security systems, Louisville KY integrated systems make the applications far more efficient.
Aspects of Louisville KY Integrated Systems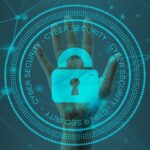 Within the security industry, information moves at a rapid pace. Collecting and analyzing information fast has a direct effect on a complex. A business that may be affected includes profitability, productivity, accessibility, and, most importantly, credibility. Systems integrations flow rapidly so that businesses can keep up with information to make strategic decisions quickly. Systems integration is used as a defense for a company's assets.
Louisville KY Integrated systems include common security applications such as computer programs, networking software, intercoms, and video surveillance. Systems integration enables end-users to fuse all of the information synergistically. As a result, decision-makers can respond to threats before they actually happen. Circumventing potential threats is a way to protect critical data, spaces, and people while managing resources.
Security systems integration does not ignore traditional methods. The process is more about blending traditional security protocols with modern technology. Integrated applications are simply user-friendly. When it comes to training on new software and subsequently rolling it out, the process is smoother. People are still an important aspect of security; they have better access to data such as video footage. Business owners and facility managers are more empowered than ever before with cutting-edge tools at their fingertips.
Commercial Facilities and Louisville KY Integrated Systems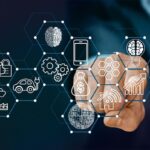 Commercial buildings and industrial facilities have much to gain from stronger security systems. The buildings are often complex, and therefore, it isn't easy to easily get data from multiple points. Now, it is possible to have 24-hour surveillance on multiple complex areas without even setting foot in a building. Remote applications can control items such as cameras, doors, and alarm systems when needed. Security applications provide a host of options. Additionally, we can customize your security package to suit your business. Because we understand that facilities do vary, we can offer a wide selection of our clients' options.
Alpha Energy Solutions specializes in systems integration for commercial and industrial facilities. The aspect of security is one of many that we deliver for our clients. Contact us to learn more about our extensive capabilities.
Alpha Energy Solutions
7200 Distribution Drive
United States (US)
Opening Hours
| | |
| --- | --- |
| Monday | Open 24 hours |
| Tuesday | Open 24 hours |
| Wednesday | Open 24 hours |
| Thursday | Open 24 hours |
| Friday | Open 24 hours |
| Saturday | Open 24 hours |
| Sunday | Open 24 hours |