Selected points of this article
hide
Commercial Integrated Systems Solutions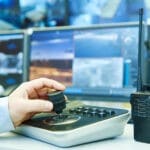 A prime factor in maintaining the security of a building is Commercial integrated systems. Security applications are a critical aspect of ensuring that a commercial building is safe from potential threats. Although the concept of systems integration is quite complex, the collection of applications actually makes security processes easier for end-users. When security applications are integrated, security activities are streamlined. There are countless benefits to systems integration from a business standpoint.
Integrating security applications is beneficial to both large and small businesses. The advanced technology known as systems integration is a powerful force in the modern world. Security threats are constantly emerging. Additionally, companies must stay ahead of the curve and, most importantly, be aware of how threats will impact a business.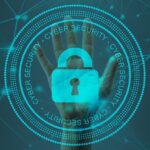 Most people are familiar with at least some security applications. Certain components of Commercial integrated systems are anything but new. Software programs and networking applications have been around for years. However, they have only improved with greater technology. Common security components that fall under systems integration are video surveillance, intercom systems, alarm systems, and access controls.
Furthermore, when combined, all of the security applications provide a wealth of data for end-users. With a data-driven approach, decision-makers of an organization can respond to threats with greater precision. Modern security requires a fast response to common vulnerabilities before they cause serious damage.
Commercial Integrated Systems and Real-Time Software
Real-time applications are also a major part of Commercial integrated systems. Long ago, capturing surveillance life was but a dream. Today, end-users can gather live streams of facilities from virtually anywhere in the world. A simple handheld device such as a smartphone or tablet can render powerful information from inside of facilities and online. End-users are now able to connect important alerts to live broadcasts, streaming, and real-time applications.
Automation makes a huge difference in the response time of not only end-users but first responders. The fact of the matter is that security breaches can happen at any time. Furthermore, there is no single business in the world that is immune to the effects of criminal activity. Criminals target facilities in person and online. Companies must have sturdy protective devices in place to prevent breaches.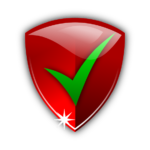 Alpha Energy Solutions is a capable systems integration provider that can help you install or update your tools. We have access to the best in the industry. If you require customized solutions tailored to your business, we can deliver. Remember, proper security applications are important not only for keeping people safe but also to strengthen your credibility and reputation. Your employees, customers, and business associates rely on you to provide a safe environment.
Furthermore, modern business owners are tasked with guarding people, assets, and personal information from potential security breaches. Now, more than ever, companies need to evaluate their security practices and tools to ensure that they are strong enough to withstand an ever-changing environment.
Contact us to learn more about how we can help with Commercial Integrated Systems for your security programs.
Alpha Energy Solutions
7200 Distribution Drive
United States (US)
Opening Hours
| | |
| --- | --- |
| Monday | Open 24 hours |
| Tuesday | Open 24 hours |
| Wednesday | Open 24 hours |
| Thursday | Open 24 hours |
| Friday | Open 24 hours |
| Saturday | Open 24 hours |
| Sunday | Open 24 hours |