Selected points of this article
hide
A Review on Louisville Kentucky Integrated Systems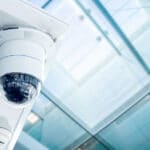 Louisville Kentucky Integrated systems are deployed as a deterrent against potential threats. Furthermore, businesses use security systems to stop active attacks. Companies require advanced applications to fight against criminal activity both inside and outside of facilities. Businesses cannot afford the risks linked to theft and security breaches. Security tools allow companies to defend against attacks.
Louisville Kentucky Integrated Systems-An Explanation
Louisville Kentucky Integrated systems are single-point solutions designed for companies, both large and small. In the past, security tools functioned independently. The evolution of systems integration has helped companies address changing threats both in-person and online. Furthermore, with the development of Louisville Kentucky integrated systems, businesses can respond to threats faster.
Systems integration is largely about efficiency. Addressing real and potential threats requires a fast response. Particularly, when confronting cyber threats, the response must be accelerated even more. Combining security applications helps with monitoring, collecting data, reporting information, and tracking accountability. Businesses across a wide range of sectors will benefit from modern security measures.
Part of a Louisville Kentucky Integrated System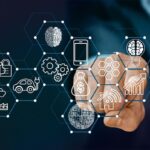 Parts of the Louisville Kentucky integrated system may include CCTV which is used for video surveillance and intercom systems. Additionally, a security system may also consist of access control, visitor management tools, and detection applications. Systems integration allows all of the applications to work together seamlessly. Furthermore, deploying the tools and maintaining them is easier for end-users.
The reality is that criminal activity may affect any business at any time. Threats exist in-person and also online.  Although some business owners may be apprehensive about investing in modern security, doing so is worthwhile. In fact, strong security contributes to a stronger reputation and greater credibility.
Unique Business Solutions
Alpha Energy Solutions can help provide custom security applications for commercial businesses. Every company demands its own configuration. Tailored security systems are cost-friendly. Small and large companies have unique needs. Moreover, business managers can work with Alpha Energy Solutions to identify cost-effective yet productive systems for facilities.
Systems integration offers numerous benefits: centralized activities, fast responses, and better use of commercial resources. Furthermore, streamlined applications provide better service. Customers rely on companies to provide safe establishments. Adequate security is a matter of safety and maintaining a reputable company. Furthermore, with the right security systems in place, a business will suffer fewer losses.
Conclusion
In summary, businesses can be improved with systems integration for security. Security systems are designed to improve business. The systems help deter criminal activity, monitor and control access, and protect people and assets from theft. Criminal activity impacts all businesses regardless of size or model.
Threats persist in person and in the virtual world. Advanced security systems handle emerging threats. Good security is good practice. All companies will benefit from a thorough review of existing systems. Bringing current systems up to date may be as simple as systems integration. Moreover, certain companies may find it better to eliminate outdated or obsolete applications. The fact is that security is a critical investment that all companies should consider regardless of size. Proper security plays a role in the long-term success of businesses.
Ask about our Louisville Kentucky Integrated Systems for commercial enterprises.
Alpha Energy Solutions
7200 Distribution Drive
United States (US)
Opening Hours
| | |
| --- | --- |
| Monday | Open 24 hours |
| Tuesday | Open 24 hours |
| Wednesday | Open 24 hours |
| Thursday | Open 24 hours |
| Friday | Open 24 hours |
| Saturday | Open 24 hours |
| Sunday | Open 24 hours |