Selected points of this article
hide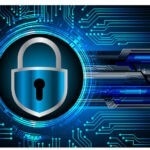 The benefits of fortified security are measurable. Louisville Integrated Systems products for business are an ideal way to better security measures in facilities. Moreover, ample security is good practice. Furthermore, stronger security provides a good opportunity for businesses to challenge competitors. What's more, the most successful security practices will consider long-term benefits.
Employees and customers alike deserve the best protection within a facility. Contemporary movements in security can allow companies to implement systems with greater ease. Additionally, firms should think about the long-term effects of Louisville integrated systems on profitability. Explore more about our series of security support abilities for our clients. What's more, improved security provides fewer operational expenses.
Contemporary risks are consistent with commercial facilities. In truth, people, data, and physical resources are often at risk for theft because of criminal activity. Furthermore, because of technology, criminals can steal information at record speed. Louisville Integrated systems products for business can help firms deal with ongoing threats.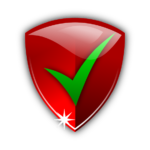 The technology behind systems integration allows businesses to stop harmful threats with greater precision. Alpha Energy Solutions offers modern Louisville integrated systems options for industrial facilities. Systems integration consists of typical security applications, including traditional methods and modern functions. What's more, the tech includes real-time software as well as automation.
Collaborating with a security guru will provide the best outcome. Alpha Energy Solutions is an equipment and service provider with the solutions needed to strengthen your systems. We are capable of upgrading your current programs to help you find newer answers. As a solution for industry-leading safety programs, Alpha Energy Solutions realizes the special demand for commercial facilities. Reach out to us to ask about systems integration for security. The business of security is always changing, and therefore, it is necessary to frequently review your applications and programs.
Louisville Integrated Systems to Improve Security
The great news is that when certain security applications become outdated, we can get your system up to date. Realize that adequate security is not just an alternative for businesses; it is a must. Gaining the right protocols is key in managing an operation. Understand that improving your security system does not need to be an expensive move. You are likely to discover budget-friendly Louisville integrated systems options that are just as helpful in safeguarding a facility. Systems integration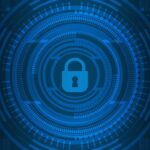 belongs to a series of product options that we offer to improve security.
What's more, integrating security procedures makes handling software applications easy. Business owners along with facility managers should consider integrating all programs into a unified point. The procedure improves security practices in facilities. The fact of the matter is that systems integration is a blend of modern and traditional devices.
Joining security applications offers more flexibility for companies. Furthermore, the integration of security applications is remarkably more effective. The devices are easy to implement. Additionally, along with systems integrated, employees can be trained on its functions with ease. Therefore, employing integrated security tools is a wonderful idea for facilities.
Please inquire about our range of security tools for today's businesses.
Alpha Energy Solutions
7200 Distribution Drive
United States (US)
Opening Hours
| | |
| --- | --- |
| Monday | Open 24 hours |
| Tuesday | Open 24 hours |
| Wednesday | Open 24 hours |
| Thursday | Open 24 hours |
| Friday | Open 24 hours |
| Saturday | Open 24 hours |
| Sunday | Open 24 hours |