Selected points of this article
hide
Integrated Systems Louisville Businesses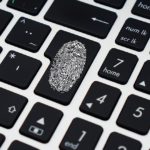 Security systems should be integrated to meet the challenges facing businesses today. Alpha Energy Solutions is an integrated systems Louisville service provider with advanced capabilities designed to help you achieve your goals. Systems integration is all about efficiency. When addressing potential threats, handling information quickly is critical. Business owners and facility managers cannot afford to risk losses due to inadequate security measures. Security is far more complex today than it was in the past. However, contemporary tools enable business owners to take control with greater ease.
Integrated systems Louisville applications are appropriate for businesses of all sizes. In fact, every organization will benefit from systems integration. Vulnerabilities may exist where you least expect them to. A technician can conduct a thorough analysis of your current systems to identify potential areas in which hardening is recommended.
Integrated Systems Louisville Experts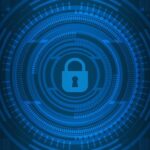 Experts in security at Alpha Energy Solutions are familiar with businesses' distinct needs across multiple sectors and industries. Focusing your efforts on unique solutions will drive decision-making when choosing security tools that are right for your organization. Imagine taking your security systems to the next level. Implementing the newest technology is now easier than ever.
Discovering integrated systems in Louisville means that you can rely on a local service provider to meet your growing requirements. Trust your security programs to Alpha Energy Solutions. Our technicians have experience in the field. We handle projects both large and small. Our capabilities are extensive; allow our experts to help you improve your security while increasing productivity. Older methods of managing security are not sufficient in a changing world. Achieving the highest level of security for your business means focusing on customized systems integration applications.
Contact Alpha Energy Solutions to learn more about how we can help you strengthen security tools at your business.
Alpha Energy Solutions
7200 Distribution Drive
United States (US)
Opening Hours
| | |
| --- | --- |
| Monday | Open 24 hours |
| Tuesday | Open 24 hours |
| Wednesday | Open 24 hours |
| Thursday | Open 24 hours |
| Friday | Open 24 hours |
| Saturday | Open 24 hours |
| Sunday | Open 24 hours |