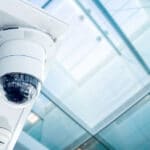 Louisville KY integrated systems: Modern risks remain concerning commercial facilities. Individuals, data, and physical resources are at risk of theft by criminals.  With more technology available, criminals can steal data at breakneck speed.  Louisville KY Integrated systems advances help companies manage threats in real-time. The technology enables businesses to fight dangerous threats with much more capabilities. Alpha Energy Solutions offers modern Louisville KY integrated system benefits for industrial enterprises. 
Louisville KY Integrated systems are among the several product options that we offer to increase security.  Indeed, the integration of security methods simplifies the handling of the software. Also, company owners and facility managers who are looking for the best ways to ensure security should consider integrating all systems at one level.  
The procedure improves the best safety practices. The Louisville KY integrated system technology is a mix of traditional and modern resources.  The combination of security software offers the chance to get more flexibility.  Also, system integration is considerably more efficient.  The tools are simpler to deploy.  Moreover, workers with Louisville KY integrated systems can be easily trained. In fact, the use of integrated security software is a great idea for fast organizations. Systems integration could include common security regions, both contemporary and traditional. Also, the technology includes real-time software in addition to remote performance.  
Knowledgeable Louisville KY Integrated Systems Resource
Working with a security expert offers the best lasting results.  Alpha Energy Solutions is a supplier and service provider with the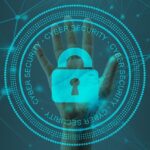 knowledge to strengthen your requirements.  We can upgrade your present programming or assist you in identifying brand-new solutions.  Alpha Energy Solutions understands commercial companies' extraordinary requirements as sources of modern security tools like Louisville KY integrated systems.
The security sector is constantly changing, so it is vital to reevaluate your applications and programs frequently.  The excellent news is that if a number of your programs are somewhat obsolete, we could bring your systems up to speed.  Furthermore, understand that adequate security today is not only an alternative but indispensable. Additionally, keeping the right logs in place is critical to the operation of your business. Remember that improving your security systems need not be an expensive step. Here you will find budget-friendly Louisville KY integrated systems benefits that secure your business just as successfully.  
Benefits of Security System Unification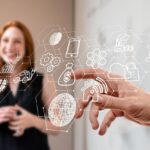 The long-term benefits of powerful security are quantifiable.  Strong safety is great practice, good organization, and leads to a much better standing.  Also, the very best safety will play a crucial role in longevity.  Protect your employees and customers with the best in the business. Modern strides in safety can allow you to employ security systems more quickly.  Think about the lasting benefits of system integration and learn more about the wide range of performance options we have to offer our customers.  Also, the updated safety features offer fewer reductions and lower operating costs.   
Contact us and ask for our security system integration.
Alpha Energy Solutions
7200 Distribution Drive
United States (US)
Opening Hours
| | |
| --- | --- |
| Monday | Open 24 hours |
| Tuesday | Open 24 hours |
| Wednesday | Open 24 hours |
| Thursday | Open 24 hours |
| Friday | Open 24 hours |
| Saturday | Open 24 hours |
| Sunday | Open 24 hours |