Selected points of this article
hide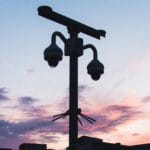 Kentucky Integrated Systems: Today, security is an aspect of running a business that is a top priority. Within a business, several areas need added layers of protection. Kentucky Integrated systems empower business owners to tackle the challenge of building strong security against potential threats. Alpha Energy Solutions can help strengthen security using the latest technology. Building defense against potential threats requires a multi-disciplinary approach.
People, products, and financial assets are just a few aspects of a business that need to be protected. Additionally, the personal information of clients, vendors, and employees should also be protected. Kentucky Integrated systems enable companies to protect against threats both digital and in person. With systems integration, a business owner can have eyes everywhere and, most importantly, peace of mind when an office's doors have closed for the day.
Kentucky Integrated Systems Explained.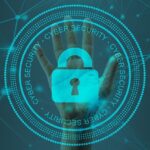 Kentucky Integrated systems are security systems that are designed to connect several different security applications into a single scope. Previously, security tools acted independently. Systems integration is far more efficient. In fact, business owners can gather more data and, as a result, make informed security decisions.
Combined Security Tools for Business
Security applications may include visitor controls, video monitoring, alarm systems, and emergency response. Joining all of the aspects of security together makes the process more efficient. Businesses cannot afford to forego strong security systems. Threats may manifest themselves in any number of ways. From data mining to break-ins, a company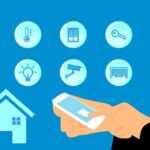 can never be too safe.
Alpha Energy Solutions is focused on providing cutting-edge security applications to businesses, both large and small. Our technicians are on-call 24/7 to handle your inquiries. With over 2,000 years of fiend service combined, we can deliver customizable solutions designed especially for growing firms. Contact Alpha Energy Solutions to discover how we can help improve your security using the latest technology.
Alpha Energy Solutions
7200 Distribution Drive
United States (US)
Opening Hours
| | |
| --- | --- |
| Monday | Open 24 hours |
| Tuesday | Open 24 hours |
| Wednesday | Open 24 hours |
| Thursday | Open 24 hours |
| Friday | Open 24 hours |
| Saturday | Open 24 hours |
| Sunday | Open 24 hours |