Selected points of this article
hide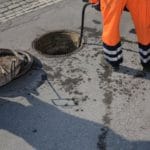 Industrial plants require industrial sewer cleaning. Regardless of how large or small a facility may be, sewers are likely to clog. Industrial facilities, however, need deep cleanings that deliver results. Earlier cleaning methods are not always sufficient. Moreover, previous cleaning methods may only contribute to more drain issues. Alpha Energy Solutions can assist industrial plants with professional cleaning.
Industrial facilities collect debris, which eventually clogs sewer lines. Chemicals, cleaning materials, grease, waste, and external particles may collect within a sewer line. The debris causes a blockage that prevents waste from a facility and into a sewer system. Sewer backups are unhealthy for the environment. Additionally, clogged drains may lead to overflow issues. If a sewer does overflow, property damage may also occur. The cost to clean up such disasters will certainly put a dent in an operating budget.
Industrial Sewer Cleaning Method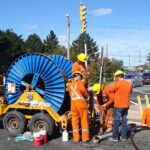 To keep sewer lines clear, industrial sewer cleaning should happen frequently. The technicians at Alpha Energy Solutions use an effective method known as hot water jetter cleaning. The hot water jetter involves a powerful stream of water being directed into sewer lines. The pressure pushes debris out of sewer lines so that waste can flow properly. The method is excellent for removing the buildup that has occurred over time. In this instance, the hot water jetter is a scaling device.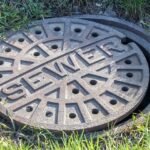 Hot water jetters for industrial sewer cleaning are an effective method. The technique can be used to maintain sewer lines. Regular service will reduce the costs linked to unexpected repairs. Additionally, clean sewers will continue to promote a healthy environment and, most importantly, clean air.
Choose Alpha Energy Solutions. Contact us to find out more about our sewer cleaning capabilities. We specialize in commercial and industrial HVAC cleaning using the latest methods.
Alpha Energy Solutions
7200 Distribution Drive
United States (US)
Opening Hours
| | |
| --- | --- |
| Monday | Open 24 hours |
| Tuesday | Open 24 hours |
| Wednesday | Open 24 hours |
| Thursday | Open 24 hours |
| Friday | Open 24 hours |
| Saturday | Open 24 hours |
| Sunday | Open 24 hours |