Selected points of this article
hide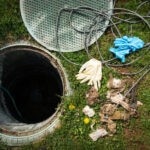 Alpha Energy Solutions is an expert in industrial sewer cleaning. Clogged sewer lines are not unusual within industrial buildings. Drain back-ups may lead to serious damage. As a result, clogs should be addressed quickly by a service professional. Furthermore, clogs may result in broken pipes, corrosion, and flooding. Additionally, clogs are costly to repair if they cause damage, such as flooding. Our service technicians can clear sewer lines in far less time using a powerful hot water jetter. The equipment provides one of the most effective ways to clean a sewer line.
How does Industrial Sewer Cleaning Work?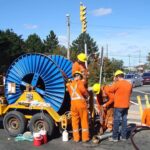 Industrial sewer cleaning with a hot water jetter is effective. The hot water jetter removes clogs using a strong blast of water. The water then pushes debris from sewer lines. Compared to other methods used to remove clogs, the hot water jetter works faster and is a significant time-saver.
Furthermore, the hot water jetter can be used to remove ice from industrial equipment. The process of removing ice build-up is known as de-icing. Additionally, the stream of hot water can also be used to remove grease from all types of equipment in a process known as de-greasing. A hot water jetter is a multi-purpose tool that offers plenty of flexibility for end-users. In fact, the equipment is designed to suit sewer lines of various lengths and widths. As a result, the system is helpful for even the toughest jobs.
Industrial Sewer Cleaning Scenarios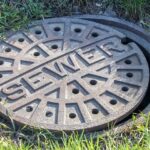 The reality is that many different types of materials can be responsible for causing a clog in a sewer line. Oil, dirt, and waste are just a few of the contaminants that may clog a line inside an industrial facility. Additionally, substances such as cleaning solvents, hair, and brush may also cause clogs that demand Industrial sewer cleaning. Although the above list of items is merely an example of the types of clogs that can damage a facility's pipes, the list of possibilities is rather extensive.
A major issue with debris in sewer lines is that it slows down the facility's contaminants' flow. Facilities push waste out of buildings. Should stoppage happen, an overflow may result, which leads to a major clean-up process. Clean-up is not only a huge time-waster, but it is also costly. Furthermore, black-flow can create unsafe environments in which germs will breed. Sewer cleaning is a worthwhile preventative measure for commercial and industrial facilities. The cost of sewer cleaning is less than the cost of a massive clean-up due to spillage, hands down.
Commercial facilities may consider industrial cleaning of sewers as part of scheduled maintenance. Furthermore, our service technicians are on-call 24/7 to handle service requests. We service a wide range of businesses across different industries in the local and surrounding regions. As a commercial service expert, we can deliver effective service with industry-leading tools.
Contact us to inquire about industrial sewer cleaning services for commercial buildings. Explore our extensive service selection today.
Alpha Energy Solutions
7200 Distribution Drive
United States (US)
Opening Hours
| | |
| --- | --- |
| Monday | Open 24 hours |
| Tuesday | Open 24 hours |
| Wednesday | Open 24 hours |
| Thursday | Open 24 hours |
| Friday | Open 24 hours |
| Saturday | Open 24 hours |
| Sunday | Open 24 hours |