Selected points of this article
hide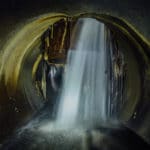 Clogged drains are a common occurrence in industrial buildings. Alpha Energy Solutions can help remedy the problem with industrial sewer cleaning. Avoid costly damage by caring for your sewer lines. We use an effective method to remove clogs so that waste can continue to flow smoothly out of your facility. Our expert field technicians are on-call 24/7 to accept service calls. Although traditional methods of cleaning may be helpful, there is another option.
First, Alpha Energy Solutions specializes in using hot water jetter to perform industrial sewer cleaning services for businesses. Moreover, the hot water jetter is an effective method that uses a fast stream of water to push debris through sewer lines. Because other methods used to clean sewer lines are often not as effective, materials are often left behind. H
Industrial Sewer Cleaning-Hot Water Jetter Application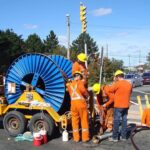 Next, incorporating the hot water jetter cleaning method into industrial sewer cleaning is cost-effective. The machine can be used for regular maintenance to ensure that sewer lines are clear for a longer time. Hot water jetters have additional applications outside of cleaning sewers. Moreover, the machines can remove ice, grease, and other forms of build-up on equipment.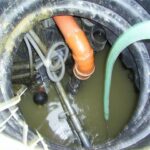 Finally, Alpha Energy Solutions is capable of handling your cleaning requirements with care. Using the best equipment to achieve the greatest results, we can help combat build-up in your sewer lines and ultimately reduce the likelihood of an overflow.
Overflows are not only costly but may require extensive repairs depending on how severe they are. Preventing clogs is the first step in protecting your business and its industrial sewer lines. Contact us to learn about how we can help with keeping your sewer lines clear. Our service technicians are on-call 24-7 to handle service requests from industrial clients.
Alpha Energy Solutions
7200 Distribution Drive
United States (US)
Opening Hours
| | |
| --- | --- |
| Monday | Open 24 hours |
| Tuesday | Open 24 hours |
| Wednesday | Open 24 hours |
| Thursday | Open 24 hours |
| Friday | Open 24 hours |
| Saturday | Open 24 hours |
| Sunday | Open 24 hours |