Selected points of this article
hide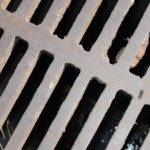 Industrial Sewer Cleaning: Clogged sewer lines are common inside industrial facilities. Alpha Energy Solutions can provide industrial sewer cleaning Louisville services for buildings. Clogged sewer lines can cause drains to back up, eventually leading to costly repairs. Facilities must address clogs quickly to avoid serious damage. Some of the things that can happen to a drainage system if the pipes become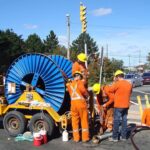 clogged include eroded materials and broken pipes. Using the latest technique in plumbing, we can remove clogs quickly. The hot water jetter is capable of clearing sewer lines efficiently.
If you are not familiar with hot water jetter systems, they are growing in popularity because of their effectiveness in clearing sewer lines. The equipment sends a strong stream of water into pipes to force debris from the sewer lines. A wide range of materials and objects can be removed with a high level of precision using industrial sewer cleaning Louisville through Alpha Energy Solutions. Clients appreciate how swiftly clogs can be cleared from lines, which is certainly a time saver.
Industrial Sewer Cleaning Louisville Jobs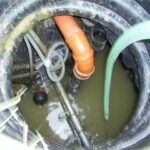 Hot water jetter equipment offers many different applications for end-use. The machine can be used to remove grease from lines and also remove ice from equipment in facilities. Hoses used for cleaning sewer lines are available in various lengths, which means that even though jobs can be managed with greater ease. Industrial sewer cleaning Louisville with Alpha Energy Solutions is a beneficial service for all industrial facilities.
Industrial sewer cleaning is necessary as part of a maintenance schedule. Keeping sewer lines clean means that waste can flow through a system without being blocked by growing debris. Materials such as dirt, waste, food particles, and grease may cause clogs within sewer lines. As clogs continue to grow in size, the likelihood of an overflow is possible. Contact us to find out how we can help you maintain sewer lines with professional services.
Alpha Energy Solutions
7200 Distribution Drive
United States (US)
Opening Hours
| | |
| --- | --- |
| Monday | Open 24 hours |
| Tuesday | Open 24 hours |
| Wednesday | Open 24 hours |
| Thursday | Open 24 hours |
| Friday | Open 24 hours |
| Saturday | Open 24 hours |
| Sunday | Open 24 hours |