Selected points of this article
hide
Industrial Sewer Cleaning Service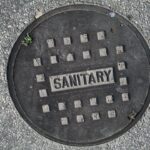 Clogged drains are common in industrial facilities. Because clogs can result in serious damage, industrial sewer cleaning is necessary. Alpha Energy Solutions offers professional cleaning services using the latest technology. If you have a clogged sewer line in your industrial facility, consult with a technician at Alpha Energy Solutions for reliable service. We are on-call 24/7 to handle calls from commercial clients and industrial facilities.
The service technicians at Alpha Energy Solutions use a method called hot jetter for industrial sewer cleaning. Moreover, the cleaning technique is popular among industrial facilities because it is fast and thorough. The hot water jetter method involves pushing an intense stream of water through sewer lines. Additionally, compared to earlier industrial cleaning methods, the hot water jetter cleaning procedure is more efficient. Traditional cleaning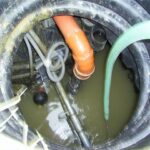 techniques sometimes leave behind debris that must be cleaned a second or third time. During the time in between cleanings, more debris can form.
First, hot water jetter cleaning is not only ideal for sewers, but it is also effective for de-icing and de-greasing lines that may be found in kitchens and other facilities. Secondly, the jetter machine is multipurpose and accommodates a range of pipe diameters and lengths.  Finally, as a powerful tool used by service technicians at Alpha Energy Solutions, the hot water jetter removes tough blockages and prevents serious backups.
Industrial Sewer Cleaning Results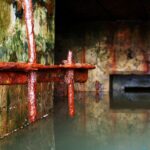 In conclusion, industrial clients will enjoy the benefits of hot jetter cleaning. The industrial sewer cleaning method is used as a regular maintenance practice to prevent damage. Materials that flow through sewers may cause corrosion allowing other debris to enter sewer systems. Common use areas are prone to clogs due to cleaning materials, waste, and other substances that harden over time. Scheduled maintenance is a cost-effective approach that will save on operation costs in the long term.
Contact Alpha Energy Solutions to inquire about our industrial sewer services.
Alpha Energy Solutions
7200 Distribution Drive
United States (US)
Opening Hours
| | |
| --- | --- |
| Monday | Open 24 hours |
| Tuesday | Open 24 hours |
| Wednesday | Open 24 hours |
| Thursday | Open 24 hours |
| Friday | Open 24 hours |
| Saturday | Open 24 hours |
| Sunday | Open 24 hours |