Selected points of this article
hide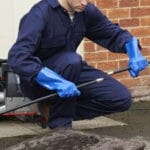 Industrial Sewer Cleaning: Alpha Energy Solutions is a plumbing expert that can help you to keep your sewer lines clear. We specialize in industrial sewer cleaning and commercial facilities as well. Furthermore, our technicians can help eliminate clogs from your sewer system with a modern method known as hot water jetter cleaning. The strategy is useful for businesses that are prone to clogs. 
We use a hot stream of water to drive substances out of your blocked sewer lines. Our method is less complicated yet effective. The equipment that we use to complete the job is portable, and the method will save on the cost of cleaning. 
The hot water jetter is not only for industrial sewer cleaning. The equipment can be used for other cleaning tasks such as removing ice from machines or getting rid of grease build-up on various surfaces. The fact of the matter is that the hot jetter is applicable in a wide range of scenarios.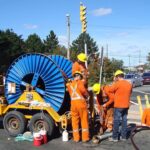 Furthermore, we can complete a job within a short amount of time with the hot jetter. Other cleaning methods take longer. Industrial sewer cleaning demands professional service. We have industry-trained service technicians. Additionally, our service specialists have over 2,000 years of combined field expertise. 
Sewer cleaning is a worthwhile investment for busy facilities that deal with large projects across different industries. Manufacturing facilities, hospitals, restaurants, hospitality establishments, and auto-body shops can benefit from commercial sewer cleaning. Clogs can impact the quality of the air, integrity of the property, and the ability to remove waste sufficiently.
Industrial Sewer Cleaning Results
Based on our experience with industrial sewer cleaning, several materials can end up clogging a sewer line. Hair, grease, human waste, and cleaning solutions may clog a sewer line. Sewer lines can become eroded due to corrosive chemicals that pass through the tube walls, leading to cracks, breaks, and other breakdowns in the sewer's integrity. The point is that clogs can cause a sewer line to be less sturdy. As a result, additional particles can enter the line and worsen clogs. If wastewater cannot flow out of a building into the proper receptacles, backups will happen. Severe back-ups result in dangerous overflows.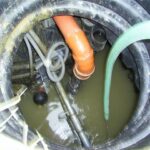 Clogged sewers in a facility cannot be left unattended. The effects of a clog result in property damage, costly repairs, and expensive upkeep. Additionally, if sewer clogs are not addressed quickly, microorganisms can grow and cause disease in facilities. Problems such as mold, mildew, and foul odors may afflict spaces where building occupants work. 
Our service technicians can work with you to target clogs with expertise. Remember, attempting to eliminate blockages by yourself is sometimes not worth the risk. We have access to the right tools to remove clogs efficiently. Hot jetter cleaning takes less time than other techniques. The method is a great investment for busy centers.
We are service experts. Contact us to ask about our sewer cleaning services today.
Alpha Energy Solutions
7200 Distribution Drive
United States (US)
Opening Hours
| | |
| --- | --- |
| Monday | Open 24 hours |
| Tuesday | Open 24 hours |
| Wednesday | Open 24 hours |
| Thursday | Open 24 hours |
| Friday | Open 24 hours |
| Saturday | Open 24 hours |
| Sunday | Open 24 hours |