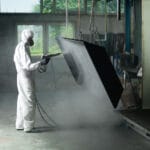 Industrial Sanitizer Service: Halting the spread of illness is a significant concern for manufacturing facilities. Basic cleaning and disinfecting techniques are helpful but sometimes insufficient. Lousiville, KY-based Alpha Energy Solutions offers strong cleaning products for facilities such as our industrial sanitizer treatments. We're competent to help you achieve a facility that is Clinically Clean® with the SanitizeIT disinfecting formula. Dangerous organisms like viruses and bacteria lead to harmful air quality and severe health issues. Consistent infection control facilitates an environment where companies are able to maintain productivity
Commercial cleaning products which are often used by businesses are not always thorough. Although the formulas are used for daily clean-ups, they sometimes do not disinfect.  Some products that claim to provide strong concentrations do not deliver as promised. Furthermore, household cleaners may not be strong enough for commercial jobs.  As a result, commercial cleaning formulas likely will not prevent exposure to dangerous pathogens. Moreover, items with weak chemical concentrations may not provide satisfactory results. In truth, certain cleaning formulas are also bad for the earth. The SanitizeIT solution, on the opposite hand, is both safe and effective when used as an industrial sanitizer.
Stop the Spread of Infection with an Industrial Sanitizer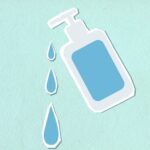 SanitizeIT helps industrial centers achieve Clinically Clean® facilities. The service experts at Alpha Energy Solutions, in Louisville Kentucky, sanitize, disinfect and eradicate odors. The cleaning process that we utilize is effective in schools, medical centers, fitness facilities, and retail buildings. Common places where humans interact are vulnerable to viruses and other harmful germs. Appropriate cleaning is one of the best ways to stop the spread of infection within industrial settings. 
Industrial sanitizer effectively reduces the spread of viruses. Door knobs, computer keyboards, and desks are places where germs live.  It is not uncommon to address cleaning needs with sanitizing wipes, but some methods do not rid a surface of all viruses. Furthermore, simple cleaning practices may not be enough for a large facility with high-traffic areas. Inadequate cleaning puts employees and customers at a greater risk for infection. Moreover, some cleaning solutions may put off dangerous fumes in the air. 
Industrial Sanitizer Cleaning Standards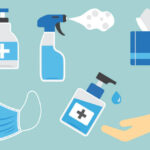 In reality, clean facilities mean more productivity. There is a great benefit to taking on the most sound measures to protect employees and customers. Disinfection should not only happen during outbreaks but as a regular maintenance routine. Avoiding the spread of viruses that are life-threatening means that companies must consider better tools. In addition to the CDC's best practices, industrial facilities can do more to combat viral spread. 
Cleaning needs vary based on the unique demands of an Industrial Sanitizer facility. Doctor's offices have different requirements than grocery stores and so on. Our industrial sanitizer product is appropriate for use in many different types of facilities. Stopping viruses before they infect people is key. Achieving clinical standards, however, is not impossible for industrial facilities. In fact, industrial buildings can have better air quality and continued health for employees. 
Focus on High Traffic Areas
Business owners are capable of focusing efforts on high-traffic spaces. Furthermore, some equipment found in buildings is also prone to viruses. Heating and cooling units are machines that need to be cleaned in order to achieve better air quality. Industrial HVAC systems can also grow mold and mildew due to moisture. Temperature control settings that are not correct may also contribute to more harmful pathogens. Lastly, outside air that is not controlled will also add to the issue of infectious spread within facilities. HVAC units can be enhanced to provide clean air. 
Alpha Energy Solutions can provide industrial sanitizing solutions. We are able to help companies deal with the issues of temperature control, air quality, and infection control with modern tools. In fact, our Industrial Sanitizer method is safe for HVAC units. Our service technicians can cover a wide area in a limited amount of time. 
The Disinfection Process
Louisville-based Alpha Energy Solutions can provide disinfection service without difficulty. We deliver powerful solutions with a lightweight and portable device. Your field technician will work with you to identify the areas that need to be treated. Customers need not worry about lengthy preparations, they are simply not necessary. Just show us the area that needs to be cleaned and we will do so with SanitizeIT. 
You have probably realized that hiring a cleaning crew might cost more and may not deliver the results that you desire. SanitizeIT is a tool that delivers results you can feel. There is no foul odor and treatment consists of a light mist sprayed in the air and on surfaces. 
Keeping with an estimation on your service completion, your service expert will start spraying key places with our equipment. Our solution is safe and NSF-Certified for use around consumables and pets. In fact, virtually all of our clients do not even report a foul smell from the disinfection treatment.  After service, a small group of customers has reported what they describe as a faint pool smell. 
Industrial Sanitizer Services
Rely on Alpha Energy Solutions, in Louisville, Kentucky to offer safe and effective sanitizing, deodorizing, and disinfecting for your industrial facility. We understand that a major concern for our customers is the use of cleaning chemicals.  The formula that we use is safe. We realize that certain solutions are caustic, nonetheless, SanitizeIT is not. 
SanitizeIT Highlights
non-caustic
non-corrosive
NSF-certified
EPA-registered
Use on fabrics (curtains, carpets)
Safe to use on electronics (keyboards, computers, phones)
Safe to use on hard surfaces (Plastic, wood, stone)
No foul odor
Safe to use around pets
Safe to use around food prep areas
Dries on its own, no clean-up is necessary
Fast treatment (2,000 sq. ft in 1/2 hour)
In conclusion,  the SanitizeIT unit is a wonderful cleaning mechanism offering results that are remarkable for industrial centers. We are not just experts in HVAC, but we can also work with your HVAC unit to provide purified air.  The most sterile facilities encourage healthier lives and smoother operations. Contact us today to ask about our industrial sanitizer capabilities. Scheduling service is easy, click the link below to contact us. 
Contact us to schedule Industrial Sanitizer for your facility.
Alpha Energy Solutions
7200 Distribution Drive
United States (US)
Opening Hours
| | |
| --- | --- |
| Monday | Open 24 hours |
| Tuesday | Open 24 hours |
| Wednesday | Open 24 hours |
| Thursday | Open 24 hours |
| Friday | Open 24 hours |
| Saturday | Open 24 hours |
| Sunday | Open 24 hours |