Selected points of this article
hide
Industrial Sanitizer: When you need to make sanitizer, you require the following few ingredients. Aloe vera gel, isopropyl, is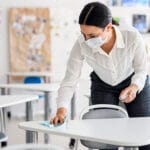 commonly known as rubbing alcohol. Rubbing alcohol has a very high percentage of alcohol content, almost like pure alcohol because it is 99% alcohol. You might also need an essential oil like lavender, tea tree, or even lemon juice for an essence. Like any other type of sanitizer, the sanitizer's alcohol content must be at least 60%.
Therefore, in the ingredients mentioned for making a sanitizer, the aloe vera to alcohol ratio will be 1:2. This percentage of alcohol is the least required to kill germs and other pathogenic substances present in the air. Sanitizing hands is an alternative when hand washing is not reliable or not available. It is an excellent addition to the handwashing exercise and very advantageous because you are not limited to only washing hands; hand sanitizers are as effective as handwashing.
Industrial Sanitizer importance
There is no question of hygiene when it comes to various industries in the economy. The food and health industry largely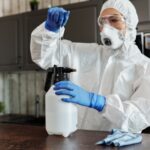 depends on proper hygiene to thrive. Therefore, these companies and enterprises need to incorporate sanitizers in their cleaning routines. Industrial sanitizer is made in large quantities and sold in bulk to cater to a vast area or population. For hospitals, all equipment must be sanitized and sterilized.
The hospital beds must also be sanitized. Any patient touch is disinfected appropriately to avoid the spread of whatever the patient has to other patients. Doctors and other medical personnel in a hospital need to ensure proper sanitizing to prevent contracting and spreading various infections throughout a hospital. Visitors who come to the hospital to see their loved ones also risk the chance of carrying a virus from outside and bringing it to the patients and vice versa.
For food establishments like restaurants, the hands that make food are supposed to be cleaned and sanitized; food storage units also need to be clean and germ-free to avoid the food from going bad while in losses. This can result in the establishment experiencing losses or the customers suffering from severe cases of food poisoning.
Floors and kitchen surfaces need to be sanitized before placing food there; in the eating area, tables should be sanitized for customers to ensure they do not get pathogens from table surfaces. All these measures are put in place to ensure these food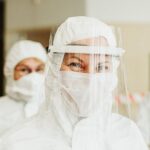 and health facilities are up and running daily. Therefore, it is vital to ensure that such sites have the industrial sanitizer in plenty for routine cleaning and sanitizing without a hitch.
There are two types of sanitizers; some are alcohol-based while some are alcohol-free sanitizers. The effectiveness of these two types of sanitizers differs, with alcohol-based sanitizers being more effective. Industrial sanitizer may be in liquid or form type to enhance hygiene in these industrial sectors.  Alpha Energy Solutions provides the best industrial sanitizer for all your sanitizing needs.
Alpha Energy Solutions 7200 Distribution Dr, Louisville, KY 40258
Alpha Energy Solutions
7200 Distribution Drive
United States (US)
Opening Hours
| | |
| --- | --- |
| Monday | Open 24 hours |
| Tuesday | Open 24 hours |
| Wednesday | Open 24 hours |
| Thursday | Open 24 hours |
| Friday | Open 24 hours |
| Saturday | Open 24 hours |
| Sunday | Open 24 hours |