Kentucky Mobile Cooling Equipment Sourcing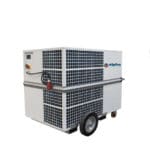 The demand for air-conditioning needed on a short-term basis is fulfilled by Kentucky mobile cooling equipment. Industrial and commercial facilities call for portable air for a variety of jobs. As a substitute for extended use of cooling equipment, mobile units are economical and flexible for businesses.
Our service professionals deliver more than 2,000 years of field experience as a whole. Our expert capacity for knowledge and our relationships with all the best HVAC suppliers within the Kentucky mobile cooling category allow us to offer a wide selection of equipment to our customers. We're delighted to provide the highest quality and unquestionably the widest choices in HVAC equipment. There's no need to leave your cooling demands to the unfamiliar. We're undoubtedly the very best source for reputable cooling equipment for commercial and industrial use.
Whether or not you have a short-term or long-term need, we can assist you with sourcing a Kentucky mobile cooling unit that is perfect for your project. The challenges associated with finding a trustworthy supplier end with us. 
Of course, the selection of your equipment will be contingent upon its application. Furthermore, the applications of portable cooling equipment vary. As a result, we are capable of helping you narrow down your options. Remember, keeping your intended use in mind will make the selection process smoother. 
Kentucky Mobile Cooling Capabilities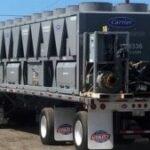 Upon identifying a requirement for Kentucky mobile cooling supplies, keep the following areas in focus during your search.
Application

Term of use

Area available

Budget

Upkeep demands
Industrial and Commercial Settings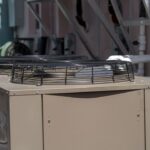 Portable cooling units not only vary by application but also by cost. For starters, consider your spending budget and precisely just how much you intend to commit to purchasing. Furthermore, dependent on your project, it's essential to find out what features are optimal. For instance, what exactly are your performance expectations? Just how long will the device be required to meet your project objectives successfully?
Portable cooling equipment is useful for both limited and extended projects. If your project demands a short-term temperature control solution, would a rented device fit the expenses? Next, look at the maintenance needs of your system. An added plus is that we do provide preventive maintenance capabilities, often a wise investment decision. The advantages of investing in preventative care include reporting, predictive maintenance, and seasonal upkeep.
HVAC Specialist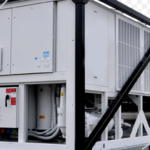 Are you in the process of searching for reliable cooling solutions for your upcoming or current projects? Choose an established equipment dealer. Alpha Energy Solutions isn't just a solution authority but an HVAC specialist too. Along with giving you the very best names in HVAC, we can help support service and installation as needed. Additionally, our specialists are on call 24/7 to manage service needs. We're subject matter professionals with a distinct focus on industrial and commercial activities' special requirements due to our field experience.
Contact us to discover exactly how we can assist with your Kentucky mobile cooling requirements. 
Alpha Energy Solutions
7200 Distribution Drive
United States (US)
Opening Hours
| | |
| --- | --- |
| Monday | Open 24 hours |
| Tuesday | Open 24 hours |
| Wednesday | Open 24 hours |
| Thursday | Open 24 hours |
| Friday | Open 24 hours |
| Saturday | Open 24 hours |
| Sunday | Open 24 hours |