Selected points of this article
hide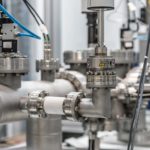 In case your industrial boiler isn't heating correctly, then it may be looking for commercial boiler service. When your boiler begins to make abnormal sounds, get in touch with Alpha Energy Solutions. Our service professionals bring more than 2,000 years of combined knowledge to every task. We offer technical expertise in the area of heating and cooling for all of our clients. Trust us as a resource for topics on boiler care and all aspects of HVAC. 
A faulty boiler inside an industrial complex is definitely a major problem. Broken heating systems can set a facility back in time and productivity as well as money.  Moreover, a broken boiler can lead to dangerous situations in an industrial facility. If you feel that you may need a commercial boiler service, contact Alpha Energy Solutions to request a service technician. 
Only some boiler problems constitute an emergency; however, if something unexpected does happen, our service specialists are positioned to offer help with service calls 24/7. Remember, if you notice anything odd happening with your heating system, place a service call without hesitation. Broken heating units create uncomfortable environments in which to work. Furthermore, broken boilers may also cause energy costs to increase. 
Trusted Commercial Boiler Service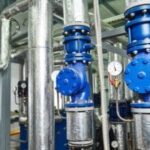 Looking for an established commercial boiler service provider might feel like a troublesome job in the beginning. Truthfully, it does not need to be. Anyone managing commercial heating systems must be an authority in the area of HVAC. Our specialists are factory-trained to handle large and small jobs. Our parts experts understand the fine details of industrial boiler parts.
As a result, we can troubleshoot issues that are complex relating to your heater. Because of our expertise,  we work with all the major HVAC brands. Since we have a great network of distributors available, we can also access parts with ease.  Parts access allows us to answer your service demands without delay. 
Since not every service requirement is due to an emergency, we additionally provide ongoing support for boilers to help keep them working smoothly. Actually, we offer preventive maintenance programs as an alternative for our customers. Maintenance is a crucial component of upkeep as boilers are likely to provide a fair amount of functionality over time. Facilities rely on boilers to offer the correct amount of heating to comfort or even fuel tasks within an establishment.
Maintenance Needs and Boiler Care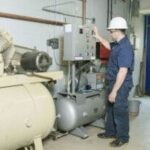 Industrial boilers need continued service. Preventative maintenance is one way to achieve the best performance for a boiler. Having a service technician inspect your system regularly will provide the best results. Preventing heavy use damage is a key factor in retaining a system for a longer period of time. We also observe your equipment to determine if there are leaks, corrosion, and cracks. Furthermore, we are capable of inspecting your system's fluids, glasses, and pressure. 
Contact us to discover how you can help improve the performance of your boiler with Commercial Boiler Service. 
Alpha Energy Solutions
7200 Distribution Drive
United States (US)
Opening Hours
| | |
| --- | --- |
| Monday | Open 24 hours |
| Tuesday | Open 24 hours |
| Wednesday | Open 24 hours |
| Thursday | Open 24 hours |
| Friday | Open 24 hours |
| Saturday | Open 24 hours |
| Sunday | Open 24 hours |