Selected points of this article
hide
Finding Commercial HVAC Parts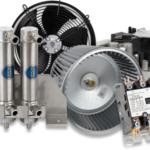 Searching for Commercial HVAC Parts is easier with an experienced source. Alpha Energy Solutions can help you locate heating and cooling parts for your commercial facility. Navigating the Internet in search of parts can prove frustrating, and perhaps you are not sure if you are truly getting the best value. Working with an authorized distributor or dealer will make the process easier for you to focus on your operation.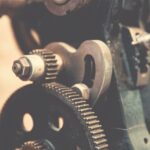 Whether you need service, repairs, or maintenance, having access to parts makes a huge difference in how quickly work can be turned around. Alpha Energy Solutions is available 24-hours a day and 7-days a week to handle your service calls; we are available and capable of promptly responding to your requirements. Moreover, we can access parts from a wide network of distributors.
Our distribution network enables us to get the Commercial HVAC Parts that you need with greater efficiency. Parts delays can slow down much-needed repairs, so having a source that can deliver when you need it is critical. HVAC equipment is central to almost every type of facility, and when machines need repair or maintenance, the entire environment can be impacted. For comfort and, most importantly, safety, it is best not to delay any necessary work.
Quality Commercial HVAC Parts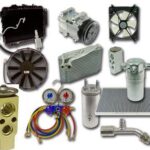 We deal with all of the main manufacturer brands in HVAC. You can rely on Alpha Energy Solutions with confidence. We can offer both quality and selection in locating Commercial HVAC Parts for your commercial heating and cooling units. Contact Alpha Energy Solutions to help you find the parts that you need for your machinery.
In addition to quality and selection, Alpha Energy Solutions can provide over 2,000 years of experience in the field combined. Our technicians are capable of handling units of varied capacities.
When you are in the market for Commercial HVAC Parts and searching for a reputable supplier, choose Alpha Energy Solutions, an HVAC expert.
Alpha Energy Solutions
7200 Distribution Drive
United States (US)
Opening Hours
| | |
| --- | --- |
| Monday | Open 24 hours |
| Tuesday | Open 24 hours |
| Wednesday | Open 24 hours |
| Thursday | Open 24 hours |
| Friday | Open 24 hours |
| Saturday | Open 24 hours |
| Sunday | Open 24 hours |