Selected points of this article
hide
Louisville Kentucky HVAC Parts Selection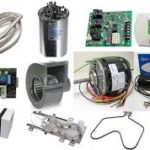 You should get all of your Louisville Kentucky HVAC Parts from a reliable source that provides quality and selection. Trust Alpha Energy Solutions for your heating and air components all year. You never know when they need parts that will arise, and it is always best to be prepared. Managing climate control is an ongoing process that requires attention regardless of the season. Though your HVAC system is most likely trusty, you may need parts for a repair.
Although heating and cooling systems are generally reliable, you cannot always predict a breakdown. If your system does break down and needs repair, you can contact an Alpha Energy Solutions service technician. Our technicians have over 2000 years of combined field experience. Moreover, we are also used to handling systems of all sizes. If you need a repair component, we can get Louisville Kentucky HVAC Parts from all top industry manufacturers.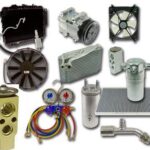 Troubleshooting Louisville Kentucky HVAC Parts issues on your own can be both costly and dangerous. First, you may be tempted to save a few dollars by doing repairs alone; however, consulting a professional technician is always recommended. Heating and air systems are extremely complex. Moreover, Small issues that are not addressed can become worse quickly. If your system is not delivering desired performance, do not hesitate to contact Alpha Energy Solutions.
If you do need repair, Alpha Energy Solutions deals with a wide distributor network. In fact, we can reduce the turnaround time on service calls because there is less of a wait for parts.  System downtime can lead to lost productivity and slowed operations.
Louisville Kentucky HVAC Parts – Emergencies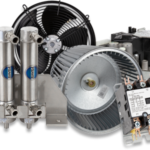 Once in a while, you may need urgent service for your heating and air systems. Alpha Energy Solutions can help. Our technicians are on-call 24-7 to handle your service calls. We understand that getting your system back online is critical to your operation. If you have an emergency with your  HVAC system, contact us.
Benefits of the Preventative Maintenance Plans include system updates, monitoring, seasonal service, and predictive maintenance. Keeping up with your HVAC system will lengthen its life and maintain its performance for a long time to come. You never know when your system may malfunction. Always be ready for the unexpected when it comes to your cooling parts. 
Alpha Energy Solutions
7200 Distribution Drive
United States (US)
Opening Hours
| | |
| --- | --- |
| Monday | Open 24 hours |
| Tuesday | Open 24 hours |
| Wednesday | Open 24 hours |
| Thursday | Open 24 hours |
| Friday | Open 24 hours |
| Saturday | Open 24 hours |
| Sunday | Open 24 hours |