Industrial & Commercial HVAC Parts-Selection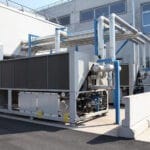 Alpha Energy Solutions can help you save time on your search for Industrial & Commercial HVAC parts. We realize that searching online for parts can be a hassle. We recommend consulting with us as we are a trusted source for industrial & commercial HVAC parts. If you are looking for a wide selection of components, then we can certainly get delivery. We supply parts for heating and cooling units throughout the year. Moreover, both commercial and industrial facilities rely on us as we offer 2,000 years of experience in the field.
Although it might be desirable to set an HVAC unit to a comfortable temp and not have to think about it, doing so is not possible. Temperature control demands attention year-round. Furthermore, HVAC units contribute to the safety and air quality of a building. So, not only are work environments affected by temperature control, but productivity is as well. Industrial & commercial HVAC parts can fill the gaps when air-conditioning systems are not performing as required.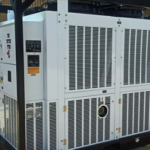 Heating and air-conditioning units are generally dependable. However, performance issues may happen at any time. Problems that occur may be the result of wear or the demand for seasonal service. Industrial & commercial HVAC parts are handy in both cases mentioned because they can be used to perform repairs. Time-sensitive repairs also require parts to return HVAC units to service in record time. Alpha Energy Solutions is on-call to respond to service requests 24/7. Whether you need seasonal service or emergency repairs, you can trust us as a source for reliable parts.
Knowledgable Industrial & Commercial HVAC Parts Source
Trust the sourcing of your HVAC parts to the best in the industry. Consult Alpha Energy Solutions as a field expert. We specialize in all aspects of heating and air-conditioning. In fact, with our combined experience, we have established strong relationships with top industry manufacturers. Avoid the difficulties related to searching for parts; we can help address common challenges with expertise. Eliminate the guesswork and choose a source well-versed in commercial HVAC.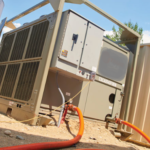 When you source parts from Alpha Energy Solutions for your commercial HVAC systems, you will be working with an industry expert. Through our network, we can deliver quality parts from the most recognized brands in the industry. Additionally, because we have access to a wide selection of parts catalogs, we can turn around delivery on parts so that services are not delayed.
HVAC systems are reliable; however, the need for parts may arise at any time. Commercial buildings depend on temperature control systems on an ongoing basis. HVAC outages do impact commercial facilities. To keep systems running smoothly, preventative maintenance can be performed regularly by a service technician.
Alpha Energy Solutions does offer preventative maintenance programs for air systems. Preventative maintenance includes the option to have inspections and seasonal adjustments, monitoring 247, and predictive maintenance. Reduce system outages by having maintenance performed on your heating and cooling units by a service technician.
Alpha Energy Solutions
7200 Distribution Drive
United States (US)
Opening Hours
| | |
| --- | --- |
| Monday | Open 24 hours |
| Tuesday | Open 24 hours |
| Wednesday | Open 24 hours |
| Thursday | Open 24 hours |
| Friday | Open 24 hours |
| Saturday | Open 24 hours |
| Sunday | Open 24 hours |